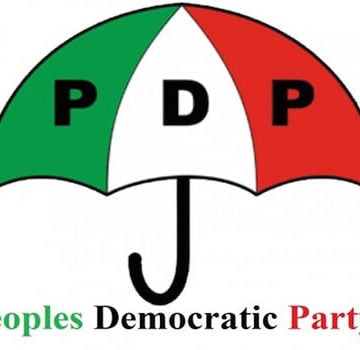 THE Peoples Democratic Party (PDP) has said that the orderliness, transparency and credibility of its Presidential primary serve as a direct lesson to the Independent National Electoral Commission (INEC) and the All Progressives Congress (APC) on how elections should be conducted in present-day Nigeria.
In a statement released on Sunday moments after the conclusion of the Port Harcourt exercise, the party said that the process has shown that the electoral umpire, in its manifest compromises, has been responsible for the electoral crises at various levels of elections.
According to the main opposition party, it also shows that Nigerians, irrespective of their individual and group interests, are capable of holding peaceful and credible elections that meet global standards.
The statement signed by Kola Ologbondiyan, its National Publicity Secretary, states: "The success of our presidential primary followed our strict adherence to democratic rules and principles of transparency and fairness, which has eluded the nation since President Muhammadu Buhari-led licentious administration assumed office. Simply put, in the PDP Presidential primary, every vote counted.
ALSO READ: PDP National Convention: David Mark solicits for delegates' supports
"Nigerians are therefore no longer in doubt that our compromised electoral umpire, under the Buhari administration, is ostensibly culpable for injecting rancorous situations that create openings for violence, manipulations, inconclusive polls and outright rigging of elections."
The PDP invited the whole world to note that they conducted its Presidential primary and a clear winner, Atiku Abubakar, emerged, without any form of disagreements or reliance on heavy security, showing that Nigerians are peaceful, orderly and desirous of credible processes at all levels of political engagement.
The PDP, therefore, charged INEC to stop blaming voters, accept responsibility for its failure to conduct credible elections and learn from our presidential primary, as we approach the 2019 general elections.
The party restated its determination to dismantle APC's rigging machinery and return credible processes in all spheres of our national life.