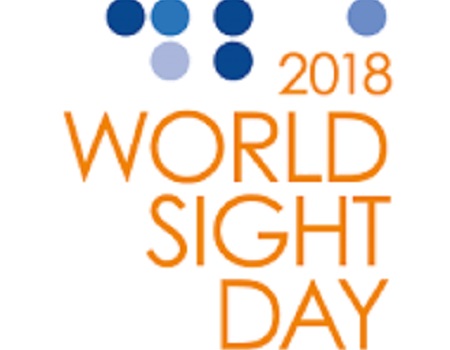 THE Nigerian Optometric Association (NOA) on Monday called on the Federal Road Safety Commission (FRSC) to set up Eye Test Departments at all FRSC Command Units.
The Chairman of NOA in Anambra, Dr Chigozie Umeh, gave the recommendation when members of its executive visited Mr Sunday Ajayi, the Sector Commander of FRSC at the State Command Headquarters in Awka.
The visit is part of the activities in preparation for the  2018 "World Sight Day'' on Oct. 11 with the theme as: "Universal Eye Health".
Umeh said that the call was part of efforts to ensure healthy sight for all road users.
ALSO READ: Treating eyes problem with urine, patronizing quacks can cause blindness ―NOA
"Achieving 100 per cent eye defect-free road users will go a long way in addressing crashes associated with bad sights.
"NOA has seen the importance of good eyesight in driving and prevention of road traffic accident, hence, it has deemed it necessary to partner with FRSC.
"We, the NOA Anambra chapter, recommend the establishment of Optometric Run/Man Eye Clinic across all your unit commands.
"This will not only serve to identify drivers with deficient vision but also generate revenue for the command, as drivers seeking to acquire drivers' licence will pay for eye test and screening," he said.
Umeh said the implementation of the recommendation would also create employment for members of the association and translate to better eye care for more people in the society.
He said there was also need to create eye department in all Primary Health Care Centres in the country as part of the effort to achieve global eye health target.
Responding, Ajayi said the FRSC was already in partnership with the association of which already has yielding positive results.
The sector commander observed that most drivers had defective sight but said they were not willing to submit themselves to checks because they fear their licences would be withdrawn.
"We are in partnership already and it has been yielding positive results here in Anambra; on our part, we are ready to sustain that relationship.
"I must observe that most drivers on our highway do not have good sight, but instead of going for test and correction, they go about managing it and subject road users to danger.
"They think that if we detect them, we will withdraw their drivers' licence, but that is not true;  they can correct their sights and still be on the road," he said.
Ajayi said that beyond poor sight, there are other avoidable factors that cause crashes.
According to him, they include the use of phones while driving, bad tyre, speeding and overloading.