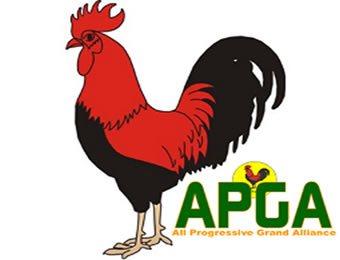 HOUSE of Representative aspirant, vying to represent the good people of Awka North/South Federal Constituency on the platform of the All Progressive Grand Alliance (APGA),Chief Godson Chukwuma Ezenagu, has declared that, since the return of Democracy in Nigeria in 1999, his people have not had it so good because of the quality of the people who have been representing them.
The Chairman, Board of Directors, Anambra State Housing Development Corporation (ASHDC), disclosed that his major reason for contesting is to deliver the elusive dividends of democracy to people from his constituency, adding that, he will work in line with the agenda of the State Governor, Chief Willie Obiano, to bring more development to his people.
Ezenagu stated that the people of Awka ought to have benefitted a lot due to its status as a State Capital, but noted due to lack of committed and good representatives, they have lacked behind in both National Politics, Education and human development.
ALSO READ: Anambra govt initiates computer training programme for blind, deaf, domed
He disclosed this to newsmen shortly after he received the Nigerian Institute of Public Relations (NIPR), Anambra State Chapter Award of Excellence in Awka.
According to him, I realized that my constituency has lacked good representation in the past 17 years of democracy in Nigeria.
We lack human development, we need the good education for our children, job opportunity for our teeming youths in the area, empowerment of widows and good health programme for our people that have started by our amiable and performing governor, Chief Willie Obiano