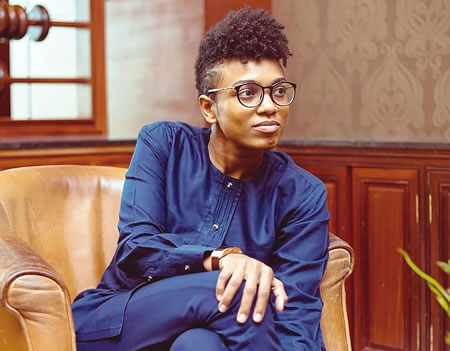 As a follow-up effort to her debut single 'Light of the World' featuring budding singer and guitarist Phrance, which swept across social media when it dropped; female wordsmith Lumina has released the anticipated video to the song, to celebrate her birthday on September 12, 2018.
The femcee took to her social media to announce the release of the video in a hilarious caption that read, "Ok. Since some of y'all can't cool your blood down, I've dropped the video for #TheLOTW" – a reference to the fact that majority of her fans have consistently asked her to release the video.
The video packs multiple layers of introspectiveness from the first few scenes which see Lumina physically bring her bars to life through her performance, to the emotional stories narrated throughout the duration of the video. Topics like drug abuse, depression, resilience, among others were visually touched and expounded in the video – showing there is a need for more artists to touch these subjects with their artistic prowess in order to touch the lives of millions going through them.
'Light of the World' would mark Lumina's second official effort of 2018, and the rapper has promised fans more incredible projects in the months to come.