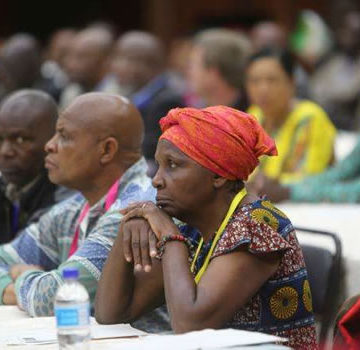 LAWMAKERS in Zimbabwe plan to begin impeachment proceedings Tuesday against longtime President Robert Mugabe after he ignored a deadline to step down.
Members of the ruling ZANU-PF party expressed hope the process could be completed within a week.
The impeachment motion includes charges of abusing his authority to name his wife, Grace Mugabe, as his successor. Mugabe took that step after firing popular military hero and former Vice President Emmerson Mnangagwa.
ALSO READ: Mugabe faces impeachment, ignores resignation deadline
In a statement Tuesday, Mnangagwa said the people of Zimbabwe have spoken and he appealed to Mugabe to leave office "so that the country can move forward."
Mnangagwa added that he will not return to the country until he can be assured of his personal safety.
The 93-year-old president has shown no sign of willingly leaving the office he has held for four decades and planned to hold a Cabinet meeting Tuesday.
Mugabe has been under house arrest since last week when the military seized key state institutions. The country's top military official said Monday that Mugabe was in touch with Mnangagwa, who was expected to return to Zimbabwe soon.
ZANU-PF set the deadline for Mugabe at a meeting Sunday where it also fired him as party chief and chose Mnangagwa as its new leader.
In Washington, a State Department official said "the future of Zimbabwe must be determined and established by the people of Zimbabwe" and that the United States supports the country's transition to democracy.
The official told VOA on Monday "whatever short-term arrangements the [Zimbabwe] government may establish, the path forward must lead to free and fair elections, in which the people of Zimbabwe, free to assemble without interference and to voice their opinions without fear, choose their own leaders. "
On Saturday, thousands of exuberant Zimbabwean demonstrators flooded the streets of Harare, some of whom marched toward the official residence of Mugabe amid nationwide protests calling for his resignation.
"The people of Zimbabwe took peacefully to the streets and firmly voiced their desire for a new era that will bring an end to Zimbabwe's isolation and allow the country to rejoin the international community," said the State Department official.