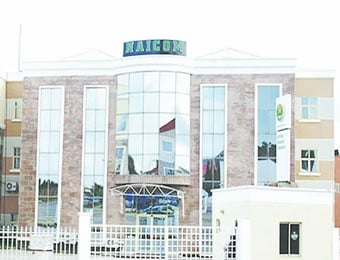 THE new regulation soon to be released by National Insurance Commission (NAICOM) is sure to sweep away directors and chief executive officers id insurance companies that have stayed more than 10 years in such positions.
This is similar to the restructuring carried out in the banking industry by Central Bank of Nigeria (CBN) where managing directors that had spent 10 years and above in the position were made to retire on July 31, 2010 and the tenure limited to a maximum of 10 years henceforth.
Tribune Online gathered authoritatively in Abuja on Tuesday that NAICOM decided to wield its powers under the Insurance Act to effect this restructuring since its attempts to seek an amendment to its enabling law has not been successful in the last 10 years.
As a result of its inability to get the Insurance Act 2003 amended, NAICOM has been unable to increase capitalization of insurance companies.
The source lamented that some insurance chief executives now refer to themselves as "living ancestors" and always pose spirited resistance to new changes and regulations meant to modernize the industry and make it contribute significantly to the economy.
"They have become so powerful that they use political and social influence to circumvent every move by regulators to move the industry forward. Many of these people are even wealthier than the companies over which they preside", our source disclosed.
NAICOM it was gathered, has established that insurance companies with recent foreign investment which are being run by younger professionals are clearly doing much better than their counterparts with conservative leadership.
"Those with conservative management are limited and are not able to take on big businesses because of limited capitalization but they are always grumbling that lucrative premiums in oil and gas, as well as marine, are not given to them,
"But how can they partake when they do not have the capacity?", the source wondered while revealing that because of their limitations, many of these companies short-change themselves and the industry by charging ridiculous premiums on the assumption that calamities will not happen.
"But when there is a problem, the entire industry will be in disarray as those who are not part of the business are made to contribute in settling affected clients all in a bid not to open the industry to ridicule."