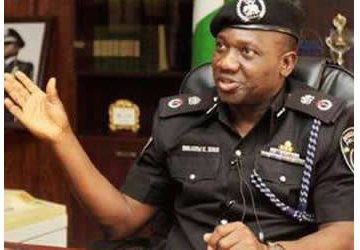 INSPECTOR General of Police, Mr Ibrahim Idris, has again warned his officers and men to guide against detaining or keeping any suspect in police custody beyond 48 hours specified in the law.
Speaking in Ilorin on Tuesday, the Kwara state commissioner of Police, Mr Bolaji Fafowora, who made the IGP position known, said that any police personnel involved in such illegal detention had breached right of such suspect.
Mr Fafowora, who said that any policy that is involved in such unlawful detention and made the police authority to be sued, would have his salary and gratuity used to pay the garnishee order.
Though, the police commissioner disclosed that the police authority would first pay such fine to avoid embarrassment, added that such money would later be deducted from the gratuity of the indicted officer.
Meanwhile, it was gathered that the police are on the trail of one Jamiu Adebisi, who currently resides in the United Kingdom for allegedly committing political violence.
ALSO READ: Nigerian passport with 10-year validity effective December — Immigration boss
It was gathered that Adebisi reportedly fled the country in August 2007 for fear of being arrest over purported involvement in a political crisis in the State.
The suspect, who was alleged to have been an accomplice of those who instigated the crisis, had reportedly been living in the UK, while some of his friends were arrested in Nigeria then.
A source in the police command said that Adebisi, however, returned to Nigeria in 2009 to join another political party for 2011 general election.
"Not long that he returned, the party people were reportedly involved in other serious political fisticuffs involving him. He absconded and has failed to return to the country since then," the source said.