How weak governance causes banks' failure ― Aig Imoukhuese
...as NDIC remitted N217 billion to revenue fund in 30 years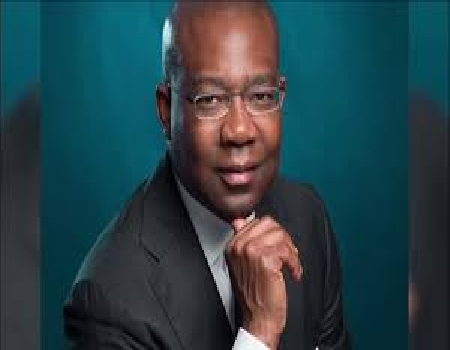 Former Managing Director, Access Bank, Mr Aigboje AIG-Imokhuede on Monday identified weak corporate governance structures as the reason banks fail.
At the 30th anniversary lecture and book launch of Nigeria Deposit Insurance Corporation (NDIC) which held at Transcorp Hilton Hotel, Abuja, Minister of Finance, Budget and National Planning, Mrs Zainab Ahmed also disclosed that the Corporation had remitted N217 billion into consolidated revenue fund of Federal Government since its inception in 1989.
Also, Vice President Prof. Yemi Osinbajo at the event commended NDIC's collaboration with Central Bank (CBN) of Nigeria that had ensured effective regulation of the banking sector.
AIG-Imoukhuede who was a guest lecturer on the topic "emerging corporate governance and risk management issues in banking", said a joint NDIC and CBN efforts was enthroning strict corporate governance in the banking system.
The process, he said has helped the Nigerian banking system to be virile and strong.
"Together, and in collaboration with a number of other regulators, the CBN and NDIC have superintended a remarkable improvement in the conduct of banking corporate governance over the last decade.
"They have been guided and supported by a range of legislative and regulatory tools and including the CBN Act, the NDIC Act, and other regulatory institutions such as the Financial Reporting Council, the Chartered Institute of Bankers, and if the Banks are public then the Securities & Exchange Commission and the Nigeria Stock Exchange".
ALSO READ: Cashless policy: Reps did not summon CBN Governor ― Hon. Nwokolo
"Indeed, the Nigerian regulatory community must be commended for the way in which the approach to corporate governance has been refined and developed over time, ensuring coherence in oversight and managing any potential overlaps in jurisdiction and interpretation.
"This process has helped us move from a time when the bank's board room discussions led to fisticuffs and broken bones to today when three of our five largest banks are chaired by women."
Ahmed who spoke through Director, Home Finance, Mr Okon Udo said "today, its accumulative remittances to the consolidated revenue fund stands at over N212.71 billion.
"The executive arm of government is also aware of the remarkable effort of the importance of cooperation to enhance financial inclusion in the country", she said.
Osinbajo also observed that NDIC had earned enviable reputation among its peers in Africa and beyond.
"I have already heard of the various institutional achievements of the NDIC in the past three decades of its existence."
Other notable guests at the event included CBN Deputy Governor (Corporate Services) Mr Edward Adamu, Ooni of Ife, His Imperial Majesty Oba Adeyeye Enitan Ogunwusi (Ojaja II); Emir of Kazaure, Najib Hussaini Adamu and past Managing Directors and staff of the corporation and other eminent personalities in banking
and the finance sector.