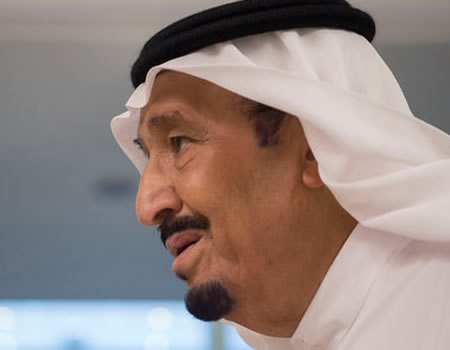 THE Association of Hajj and Umrah Operators of Nigeria (AHUON) has commended the introduction of electronic processing of visas by Saudi Arabia, describing the system as apt.
At a one-day seminar with the National Hajj Commission of Nigeria (NAHCON) on e-track and health, AHUON National President, Alhaji Majeed AbdulFattah, described the online system of visa processing as impressive as the process  now takes four days instead of 18 days on the average in the past.
"We have gathered the ICT staff and directors of operation of the various hajj operators for this workshop. The seminar is meant to make tour operators conversant with developments in Information and Communication Technology in relation to the processing of visas for intending pilgrims.
"About four years ago, visa processing for intending pilgrims was done manually. Now, it is online through a platform called e-tracking."
AbdulFattah lamented the idea of travelling with huge amount of cash for Hajj exercise, because AHUON members were not allowed to operate bank accounts. This, he said, could bring the operators to face money laundering allegations.
He appealed to the Central Bank of Nigeria (CBN) to create a special foreign exchange window for members of the association for easy payments overseas.
According to him, it is no longer fashionable for operators to carry cash from Nigeria to Saudi Arabia and make payments for services purchased on behalf of intending pilgrims. We are engaging in a legitimate business. We should not have problem accessing and transferring forex," he said.
The Federal Government, he said, needed to sign a trade agreement with Saudi Arabia to engender better business relations among companies from both countries, given the amount of Nigeria's money inflow into Saudi Arabia's economy.
The AHUON leader advised intending pilgrims to this year's Hajj to be good ambassadors of the country and mind the business of the Hajj rituals.
NAHCON Chairman/Chief Executive Officer, Alhaji Mukhtar Muhammad, who was represented by Alhaji Halidu Shutti, said arrangements were in top gear to ensure hitch-free Hajj and Umrah operations this year.
According to him, the training in e-tracking and medical requirements for intending pilgrims is part of the activities lined up for the year to ensure that Muslims going on the religious journey get value for money.
"The world is a global village now. Before you apply for visa for intending pilgrims, there should be approval for their flight, feeding and accommodation in Makkah and Madinah. All these have to be captured in the system and this workshop is designed to see the ICT staff of the accredited tour companies for 2017 through system. Then the issue of medical is very important to NAHCON.
NAHCON, he said, had been making efforts to minimise cash movement.
"Whatever they want to pay for now – accommodation, transportation – they channel the payments through NAHCON who in turn pay to the Kingdom of Saudi Arabia," he said.