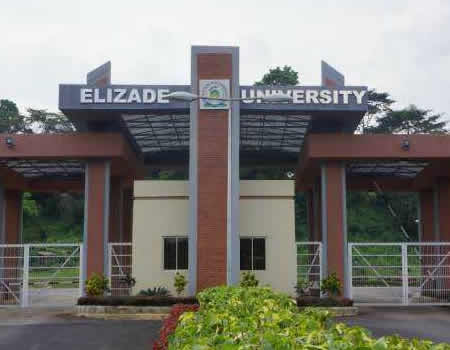 SIXTEEN graduating students of the Elizade University, Ilara-Mokin, in Ondo state, who obtained first class degrees will be offered automatic employment by the school.
This was disclosed by the chairman Ceremonies and Honours Committee, Chief Omololu Adegbenro, who said the institution would encourage the first class graduands to further their studies to Master's and doctoral degrees levels.
While speaking during a press conference to herald the second convocation ceremony of the university slated for today (Thursday 26th) and Friday 27th April,  Adegbenro said that 105 students in 31 programmes, covering five different faculties, would be conferred with degrees.
The Convocation Lecture entitled 'Tending the Tree of Commencement', will be delivered by renowned Nobel laureate, Professor Wole Soyinka.
Adegbenro added that the university is presently into partnership with some professional bodies and institutions, including the Institute of Chartered Accountant of Nigeria (ICAN) and the Federal University of Technology, Akure, and would soon sign a memorandum of understanding with the Obafemi Awolowo University – all with the aim of getting the best for their students.
He, however, appealed to the Federal Government to assist the university by allowing it and other private universities to benefit from the interventions of the Tertiary Education Trust Fund (TETFund).