Economy will not be out of recession until 2018 ―Statistician-General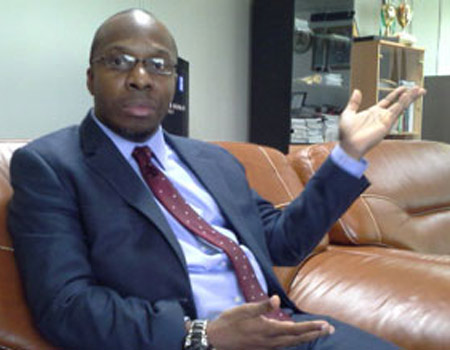 Statistician-General of the Federation, Dr Yemi Kale has disputed projections by major national and international organisations that Nigeria will exit economic recession and return to the path of growth in 2017.
The World Bank had projected in January that Nigeria's economy will recover from recession in 2017 and also grow by one per cent during the year.
Again, in its bi-annual economic update released in May, the bank reiterated that the economy will witness a fragile economic growth in 2017 based on improved oil prices and restoration of peace in the Niger Delta.
Also, International Monetary Fund (IMF) in its economic outlook projected the economy would grow by 0.8 per cent during 2017 aside moving out of recession.
In addition, Central Bank of Nigeria (CBN) Governor, Mr Godwin Emefiele announced after the last Monetary Policy Committee (MPC) meeting that the economy will grow out of recession by the end of September.
But Kale, who spoke with an online magazine, Economic Confidential, at the weekend said the economy will not be out of recession until 2018.
"If all prices do not collapse including Niger Delta crisis, by 2018 we would have recovered. At least all the indicators are suggesting things are getting better. It was an extremely difficult period and we all felt it. I will say that most of the indicators suggest that we are coming out of it."
He explained that there was a difference between technical recovery and the recovery Nigerians are looking forward to.
"When you tell somebody, the economy is coming out of recession, they would ask what you mean. After all, prices are still high. Coming out of recession means positive growth. And your positive growth can be plus zero point one (+0.1). That does not mean everything is fine. It technically means you are no longer in negative again," Kale said.
According to him, the fact that the country is no longer in negative does not translate to buoyancy, stressing that there is going to be a gradual process of recovery as things are improving.
He said that the year 2016 was extremely difficult for the nation.
"I have to speak frankly as I have always done in the past. The economy has been slowing down since 2014. Anybody that has been following the numbers should know that the economy was slowing down. From six it went to five then to four, then to three and went to two before it became negative."
"The fact that the economy was slowing down did not mean it went from six to zero, no! It was gradual. If you have been paying attention to data, you would have known that problem was looming. Since it was an election year, people did not pay that rapt attention. And so 2016 was horrible as we went through a lot of hell. We had an economy in my opinion that is dysfunctional."
Kale said Nigeria's economic foundation was built on three pillars, but two of them are shaky and weak.
"You have an oil sector which is one pillar, a non-oil sector dependent on oil, which is the second pillar, and we have a non-oil sector not dependent on oil, like agriculture, which is the third pillar. Two pillars are directly dependent on oil. So when oil decides to collapse, two legs will be gone and remaining one pillar. And that is the problem we had.
"Rather than diversify the economy, we have an economy solely dependent on oil. The other sectors depend on oil to survive. We have manufacturing, but their production input is dependent on foreign materials.
"And foreign input depends on foreign reserves, while our foreign reserves depend on oil. And when oil price goes down, and we do not have enough reserves, and manufacturers do not get foreign exchange to get their inputs, they cannot produce and so resort to black market to source for foreign exchange at high price and cost of production goes up. This cost will eventually be passed to consumers. In this scenario, demand goes down while cost goes up," he declared.
The statistician-general also disclosed that the economy is due for rebasing again this year, but there was no budgetary provision to embark on the project.
"We are supposed to have to done it this year, but there is no allocation to that effect. Every country does it maximum five years.  The United States of America does it once a year. Those ones have more money, so they do it every year, apart from the fact that their economy is more dynamic."