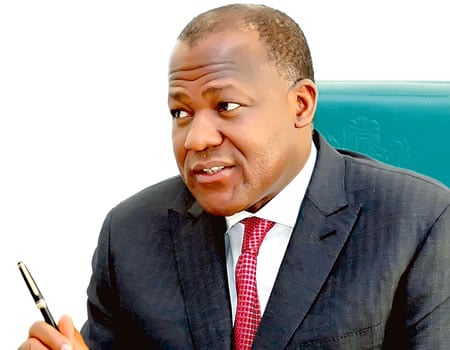 FOLLOWING his recent defection to the main opposition Peoples Democratic Party (PDP), due to irreconcilable political differences, Speaker of the House of Representatives, Yakubu Dogara has been described as an 'ingrate' by the Bauchi State chapter of the ruling All Progressives Congress (APC), lamenting that he "used the APC as a ladder to achieve political greatness and later dumped it."
The State chapter of the APC made the accusation Tuesday while addressing newsmen through its Legal Adviser, Barrister Rabiu Abubakar who claimed that the Speaker quit the party for failing to secure an automatic ticket that would have returned him to the National Assembly in 2019 under its platform.
He said, "On Thursday, 20th September 2018, we witnessed the formal defection of Rt Hon. Yakubu Dogara from the All Progressives Congress (APC), to the Peoples Democratic Party (PDP), on the pretext that the former has failed to fulfil a single promise it made to the people of Bauchi State and Nigerians."
ALSO READ: #OsunDecides2018: PDP drags INEC to court over inconclusive declaration
"Who in fact is the failure; The All Progressives Congress (APC), or Rt Hon. Yakubu Dogara who was sponsored and comforted by the Party to achieve his present status as the number four citizen of Nigeria, but turned around to neglect the Party? he queried.
Rabiu Abubakar further alleged that this is not the first in his political history that the Speaker would use a party to win election and dump it later pointing out that "in 2014, Mr Dogara defected from the PDP to APC when he was allegedly denied an automatic ticket in the PDP to return to the House of Representatives for the third term."
The Legal Adviser added that "the same episode is now repeating itself with an erroneous thought that we might have forgotten the last experience. Coincidentally, while trying to justify his 2014 defection to the APC just as he is now doing, he accused PDP of failure and injustice among other reasons, what an irony."
He further said that contrary to Dogara's claims, the APC led administration in the country has done well in the areas of security, agriculture, economy, eradication of corruption, entrepreneurship development and infrastructure in the last three years.