Democracy failing under your watch, Bode George tells Buhari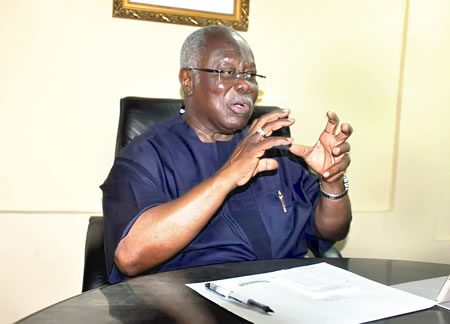 FORMER Deputy national Chairman, Peoples Democratic Party (PDP), Chief Olabode George has appealed to president Muhammadu Buhari that democracy under his administration in the last three years is failing, calling on the former Military General to ensure fair play in elections come 2019.
George, who is the Atona Odua of Yorubaland said democracy in "Nigeria must not continue along this flawed", calling on the president to halt the ugly trend on the path of electoral process in Nigeria.
ALSO READ: 2019: Atiku, Tambuwal, Saraki, Jang, others cross first hurdle
He stated this on Monday while addressing leaders and stakeholders of PDP South-West zone at the Civic Centre event hall, Ibadan.