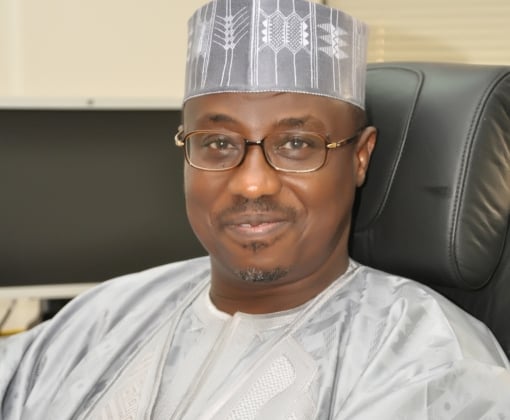 IN a 2017 Resource Governance Index (Oil and Gas) report released by the Natural Resource Governance Institute (NRGI) late June, Nigeria ranked 55th among 89 assessments in the 2017 Resource Governance Index (RGI), scoring 42 of 100 points. Nigeria, one of the world's most resource-dependent countries, has the largest oil and gas reserves in sub-Saharan Africa with an estimated 37 billion barrels of oil and 188 trillion cubic feet of gas, according to the non-for-profit advocacy organisation that calls for transparency and accountability in nations' extractive industries. Despite Nigeria's resources, the independent organisation says governance challenges are evident in its extractive decision chain, especially at the Nigerian National Petroleum Corporation (NNPC) which plays a "central role in all stages of the decision chain."
The NNPC has a long history of scandals involving award of oil licences, sales of government oil and high profile officials' involvements in monetary thefts, among others.
For nearly three decades, Nigeria's state oil company, the Nigerian National Petroleum Corporation (NNPC), has been associated with mind-boggling cases of corrupt practises. From Andrew Yakubu's $9.7million saga; the $3.5 billion Egina FPSO project manipulation; the $1.6billion NPDC scam; $20billion missing oil revenue and failure to turn over $16 billion in revenue to government's covers in 2014; to backdoor deals that have cost the country billions in revenues, the corporation is one of the leading institution in the country involved in series of scandals that have left many Nigerians, as well as international analysts bewildered.
Despite several attempts at reforming the corporation, the most recent being the rolled out plan to restructure the NNPC into seven independent business units, NRGI believes that the corporation "mainly scores well on indicators that measure elements of transparency required by EITI reporting, such as transfers to government and production volume disclosure." On other fronts, the NNPC "achieves a poor governance score of 44 of 100."
To strengthen the corporation's good governance structure, the federal government must stay committed to its promise to disclose all oil, gas and mining contracts in its 'seven big wins' strategy, especially since policy launch earlier in the year, the NNPC has yet to  disclosed contracts awarded.
The NNPC must also ensure that it publicly makes information available, particularly as it concerns some of its "least efficient and most questionable activities, notably earnings by its subsidiaries, the costs of its operations and its significant spending on non-commercial activities."
To prevent continued "arbitrary withdrawals" from the ECA," according to NEITI in its 2017 The Case for a Robust Oil Savings Fund for Nigeria report, there is a need for a legal framework to prescribe clearly the structure, operations and relationship of the SWF with other state institutions.
It is also important that the NNPC is removed as a commercial player from the downstream sector, especially as, according to NRGI, the "NNPC has had many chances to reform its downstream businesses. The results strongly suggest that the executive should not give NNPC more public funds for this purpose. Hundreds of millions of dollars spent on turnaround maintenance (TAM) did not sustainably improve refinery performance."
To ensure that this is effectively done, the NGRI suggests that the "federal government must sell off all of NNPC's downstream businesses assets, including the refineries," so as to "stop the growing, unsustainable losses from them."
There is also an urgent need for political will to tackle three-decade long crude oil theft in the country. Although there hasn't been data that could confidently quantify the volumes of oil lost to the country, NRGI's research puts the loss to an average of 50,000 to over 250,000 barrels per day.
"Some of the lost oil is refined locally; tankers owned by middlemen and politicians, or chartered by rogue oil trading and shipping companies who, abscond with the rest to foreign countries," NGRI said in the report.
You May Also Like:
Pipeline vandalism increases by 92% in one month
---
---