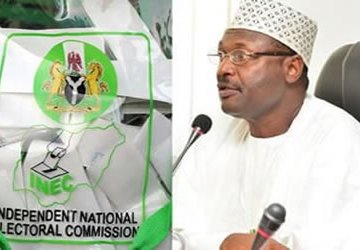 THE Coalition of Independent National Electoral Commission (INEC), accredited observer groups have accused the officials of the Independent National Electoral Commission (INEC), Kogi State of extorting money from people before they could be registered during the ongoing continuous voters registration exercise in the state.
The team said apart from money, the people who connived with security agents also collect valuables from the prospective registrants.
The leader of the team, Romanus Azubuike and Secretary, Rachael Femi, told newsmen in Lokoja, the state capital, that the incident was rampant in some local government areas of the state.
They therefore urged INEC headquarters to investigate the development in Yagba East, Lokoja and Idah local government areas.
He said INEC should also instruct their electoral officers and staff to avail the public particulars of accredited civil society observer groups to avoid negative reportage and misconception.
The group noted that there was the need for more education of the people on the exercise, calling on the commission to collaborate with both the state government and stakeholders to educate the people on the importance of the ongoing CVR exercise.
According to the group, many people from the rural areas found it difficult to register because of the concentration of the registration exercise at the local government headquarters.
He noted that even in the centers where registration is ongoing, there is problem of crowd control as a result of slow pace of work occasioned by the epileptic nature of the machines.
On the alleged double registration of the Governor of Kogi State, Alhaji Yahaya Bello, the group challenged the INEC official who took the machine to government house for the said registration to come out openly to explain to Nigerians his motives.