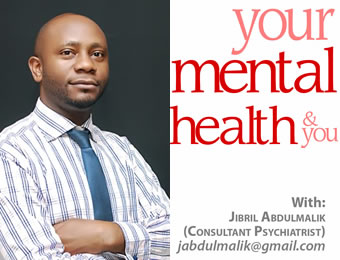 The Management of an Oil Company has decided to motivate junior staff by sponsoring the two most hardworking and pleasant staff on an all-expenses-paid vacation to New York in the United States. Ade and Emeka are selected and after due arrangements, board a flight and are on their way. They are very excited and chat excitedly as it will be their first time travelling outside Nigeria.
During the flight, Ade expresses some worries that he did an internet search about the area where they will be accommodated and it appears that crime rate is very high in that neighbourhood, but Emeka dismisses such worries. They arrive without incident and check into the flat reserved for them and then retire for the night.
At about 2 am in the night, they both hear some strange and loud noises in their separate rooms. Emeka immediately remembers Ade's comments about the high crime rate in the area and thinks that perhaps armed robbers or a gang are trying to break into their flat. He becomes paralysed by fear, anxiety and worries.
He breaks out in cold sweat and starts praying silently. He also decides to squeeze under the bed and lie on the cold floor so that if the robbers enter his room, they will think nobody was there. He spends the whole night on the floor, with his heart beating very fast while praying all through. Thus, he is unable to sleep again until he was sure that it was morning. He then crawls out from under the bed but feels very tired, has a headache and has body aches and pains all over.
On the other hand, Ade also heard the noise from his bedroom but assumes that the noise is perhaps due to neighbourhood dogs playing with the dustbin outside the flat. He is therefore not worried and turns in his bed, wraps his blanket properly around his body and promptly goes back to sleep. He enjoys a good night sleep and wakes up in the morning excited, well rested and refreshed.
Now, let's not forget that NEITHER Emeka nor Ade knew for sure, what was causing the strange noise which THEY BOTH HEARD. Because none of them went to investigate or confirm what was responsible for the noise. So, they both had different thoughts, based on their assumptions or interpretations; which led to their experiencing different emotions; which in turn led to different behaviours; and by morning, they both had different outcomes. This scenario is simply to establish that our thoughts affect our emotions which can affect our behaviour and our mental wellbeing, as well as our functioning. See Table 1.