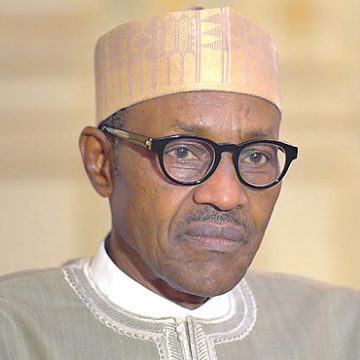 PRESIDENT Muhammadu Buhari has extended his best wishes to Team Nigeria as they begin their epoch-making representation of the country in the 2018 Winter Olympics in PyeongChang, South Korea.
According to a statement issued by Garba Shehu, Senior Special Assistant to the President on Media & Publicity, in Abuja on Friday, Buhari commended the women's bobsleigh team made up of Seun Adigun, Ngozi Onwumere and Akuoma Omeoga for making history by being the first African bobsleigh team to participate in the Winter Olympics in that category.
The President also saluted Nigerian Olympian, Simidele Adeagbo who has raised the bar as the first African female to compete in Skeleton at the Games, assuring the athletes that Nigeria stands with them throughout the competition.
He expressed the belief that the patriotism, sacrifice, hard work and personal dedication of these Nigerian athletes, who chose to stand with our homeland and lift our flag high at the PyeongChang Olympic Stadium in South Korea, will continue to inspire Nigerians, especially our young people.
ALSO READ: Sport: The leap and the crash
The President, who had earlier approved the appointment of Chef de Mission to take care of the team, assured the Olympians of the unflinching support of the Federal Government and thanked all who made their participation in the games possible, particularly Corporate Nigeria.
The President wished Team Nigeria, who clearly represents the resilient spirit of the Nigerian -ever ready to endure and prevail- a resounding success at the Winter Olympics.