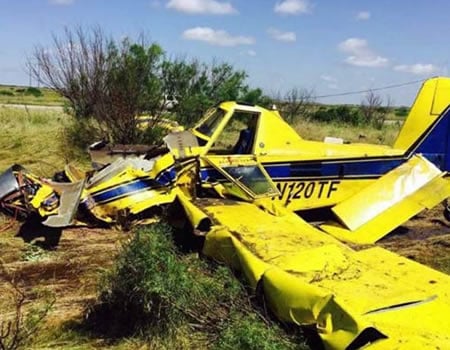 An air tractor has crashed at an airstrip in Nasarawa State.
Information gathered indicated that the aircraft crashed while taking off from the airstrip as it overshot the facility.
The incident occurred when the aircraft was going for early morning spray of farmlands belonging to a company dealing in agriculture.
According to a source who declared that the aircraft overran the runway of the airstrip and was forced to come to a stop by a fence, the incident caused a big damage to the wings of the airplane.
It was uncertain if the incident was reported to the Nigerian Civil Aviation Authority (NCAA) or the Accident Investigation Bureau (AIB) as mandated by the Nigerian Civil Aviation Regulations (NCAR).
An official of the NCAA has, however, promised to cross-check facts about the incident.