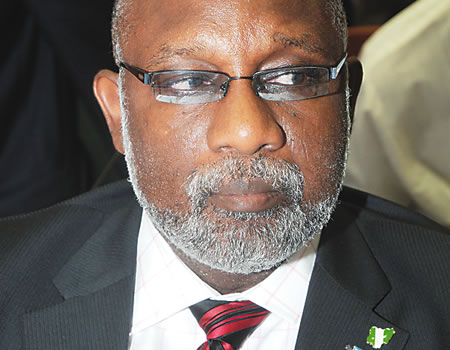 ONDO State Governor, Mr Rotimi Akeredolu, has opposed the granting of autonomy to the third tier of government, the local government.
Akeredolu position was made known during a programme "meet the governor" specially designed as part of the first year anniversary said those pushing for the local government were not sincere about it but only agitating for it to score political points.
He explained that he never campaigned in support of the local government autonomy during his electioneering campaign because of his belief in the non-viability of the local government as a separate tier.
The governor said "On local government autonomy, I campaigned and I have not forgotten what I said about local government autonomy, there was not a time that I spoke about supporting local government autonomy
"I am a lawyer and I know what is called federating units of a federal government. Nigeria cannot be the only place where we would bastardise the institutions. We would come up with something we copied and we will just turn it into something, shrew it, and make it totally dysfunctional.
Akeredolu explained that there could not be three federating units in a federation but two and there was no need agitating for autonomy for the local government
He said "Federation is made of a federal unit and a federating unit, there are no three federating units in any federation, so the federal unit is the Federal government and other federating units are states
"There is no way I will stand anywhere and put my weight behind local government autonomy, I am never in support local government autonomy, I never said so
Akeredolu noted that there is an ongoing debate on the issue but said the outcome of the debate will depend on the decision of the people saying "local government autonomy is an ongoing issue and how we solve it is left to people but I am going to appeal to NULGE and all those championing this cause to let us be reasonable.
"What will happen if they want autonomy for Akure South local government, so the state government will be under Akure South, let's be fair to ourselves there are only two federating units, the federal government and the state, and that is where I stand and I will continue to make my case
"Others can pretend to you about local government autonomy, most of the state governors do not believe in local government autonomy because it is not something that is practicable, not known to law and not the practice in the federal system."