2023: Politicians won't decide for us where to create additional polling units —INEC chair's spokesperson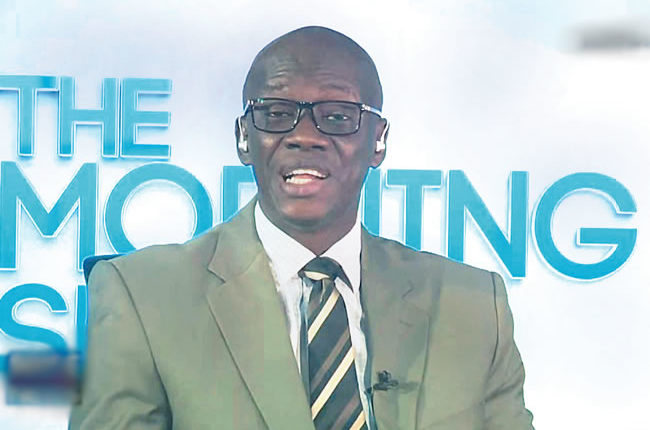 The Independent National Electoral Commission, (INEC) has said the establishment of new polling units ahead next general election would not be influenced by politicians. Rotimi Oyekanmi, Chief Press Secretary to INEC chairman, Professor Mahmood Yakubu, in an interview with TAIWO AMODU, discloses the extent INEC has gone to ensure successful polls
EXPANSION of access to polling units is on the front burner for the commission now. Why now, less than two years to the next general election?
The commission believes that now is the best time to begin to build a broad national consensus around its intention to create voter access to polling units in the country.
We are acting now based on some of the lessons we learnt from previous attempts. The present configuration of 119, 973 polling units was put in place in 1996, precisely 25 years ago, to serve about 50 million registered voters. This polling unit configuration was used for the 1999, 2003, 2007, 2011, 2015 and 2019 general elections. However, the number of registered voters has continued to grow from 57.93 million in 1999, to 60.82 million in 2003; 61.56 million in 2007 and 73.52 million in 2011. The number dropped to 68.83 million for the 2015 general election following the cleaning up of the voters' register, but it went up again to 84.04 million in 2019.
In 2014, the commission attempted to create more polling units but the idea was politicised and the commission was forced to drop it. Again in 2018, we attempted to expand voter access to polling units, but we were forced to drop it for the same reason. Instructively, both previous attempts were made on the eve of a general election. We also realised that we may not have consulted widely enough with stakeholders before embarking on the exercise.
It is with this benefit of hindsight that we decided to start early, this time round, to consult widely in order to build a broad national consensus. We are making progress. In the last three weeks, we have consulted with the political parties, civil society organisations, the media and security agencies. We are also meeting with socio-cultural organisations. We already met with the Arewa Consultative Forum in Kaduna on 16th February while PANDEF, Afenifere and Ohaneze have promised to give us a date as soon as possible.
Now, you asked why we are doing this only two years to the 2023 general election. Recall that the INEC chairman was sworn in on the 9th of December 2020 and by January, the commission was already planning for the meetings. There couldn't have been a better time.
Is it not possible for INEC to do it simultaneously with continuous voter registration to create awareness for prospective voters?
The commission in its wisdom decided to take up this all-important issue of expanding voter access to polling units first and there are specific reasons for it, some of which I have explained. We are grateful to the media for helping us to create awareness about this very important crisis of inadequate number of polling units. We urge the media not to politicise the issues around it. The country will be better for it.
In terms of feedback, are you comfortable with responses from stakeholders, particularly the politicians?
We have so far been receiving positive and helpful feedback. Everything points to the wisdom in our decision to start this exercise early and to consult widely. Everybody seems to agree with INEC that there is a fundamental problem with the present configuration of polling units in the country and the need to find lasting solutions. Since the process is ongoing, we hope to receive more feedback as we move ahead.
Did you factor this programme into your 2021 budget or you will presenting supplementary to the National Assembly?
The commission receives its funds from the federal purse. If there's need for extra cash to do anything, we will go back to the National Assembly to present our case.
Finally, pressures are bound to come from desperate politicians who want to turn it to "constituency projects" by asking for more polling units in their constituencies. How do you intend to deal with such pressures and ensure that only areas that genuinely deserve more units are accommodated?
Creation of polling units is a purely administrative matter and the extant laws give INEC the power to create and allocate voters to them. However, we hold our stakeholders in high esteem and that is why we are consulting them over this issue. Granted that we are open to suggestions and Nigerians, including politicians, are free to draw our attention to areas that they feel are under-served, but it is not a matter for politicians or any group to decide for INEC.
Interestingly, as of October 2020, the commission had already received a total of 5, 700 unsolicited requests from individuals and groups for polling units. By this month, the requests have increased to 9,777. But the commission knows where all its Polling Units are and all the under-served areas. We may not be able to solve all the problems in one fell swoop, but in the final analysis, our decision will be fair and objective. It will not be influenced by any individual or group.
YOU SHOULD NOT MISS THESE HEADLINES FROM NIGERIAN TRIBUNE
Cryptocurrency: Understanding The Craze, Threat
ON Friday, February 6, the Central Bank of Nigeria (CBN) rocked the boat with a circular that inadvertently highlighted how popular cryptocurrency transactions have become among Nigerians in recent years, judging by… 
ICYMI: Yoruba, Hausa Teachers Needed In US
The US Embassy and Consulate in Nigeria has announced that the services of Yoruba and Hausa teachers are needed in the United States. According to the Public Affairs Section of the US Mission Nigeria…
After Two Years, Daddy Freeze Apologises To Bishop Oyedepo
Daddy Freeze whose real name is Ifedayo Olarinde has apologised to Bishop Oyedepo who is the presiding bishop and founder of Living Faith Church aka Winners Chapel…