2020: Make paradise of your kitchen!
When it comes to kitchens, white, gray, blue, red, yellow, and green really shine. Each of these shades can do something different, and would welcome anyone into the kitchen. Any of these colours can be used as wall paints, cabinet colours, curtain designs and the floor too. If you think you have had boring kitchen moments, feel uninterested to work or cook in there, or you are always in a hurry to leave the kitchen, then why don't you change the setting and get something to make the cook-shop attractive this year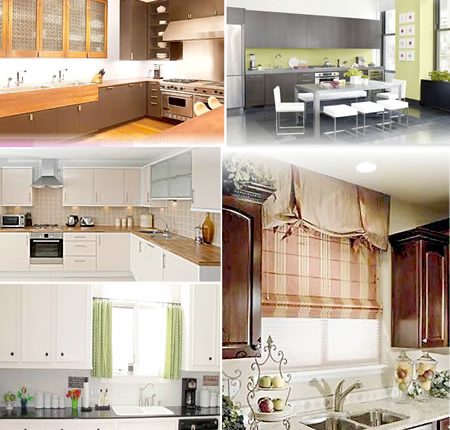 Warmer colours such as red are believed to stimulate appetite and are an excellent option for kitchens. Red is incredibly versatile and there are multiple shades that stand the kitchen out on curtains or cabinets.
Most people start their day in the kitchen! White can energise a room, make look pure and clean, and an all-white kitchen will really make you pop up the moment you step in it.
The yellow colour is compared to a ray of sunshine, yellow can instantly brighten up a room. The colour also has a soothing quality and will instantly make people feel calm and happy in your kitchen; even you.
Green is also a smart shade to use in the kitchen. It is the color of nature and you can trust that nature has a soothing relief. Green will make you feel homey in there, you won't be in a hurry to leave.
All these bright colours can be toned down with grey, ash or brown shades.
Arrangement of your kitchen utensils is also important an organised plate rack, cutlery, trays and pots kept in the right place makes the kitchen a nice part of the house to stay in.
Cleaning should be regular; the most encouraging factor for this is when the floor is tiled or is wooden. Make sure the tiles used are specified as floor tiles.
For every dirt stain, a simple mopping will make the kitchen sparkle again. Make sure to dust, wipe and keep the cabinets, cooker and refrigerator clean.
So, if you have run away from your kitchen for too long, it's high time you changed something.
2020 cannot be spent in a drab kitchen, prep it for all the delicious meals to come!