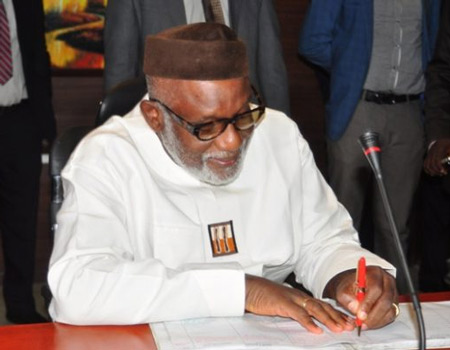 I want to appeal to the governor of Ondo State, Mr. Rotimi Akeredolu,  to take the state to the next level.
Our state  needs to improve. Our state has the largest natural resource base in Nigeria but we have had no visionary leaders. Chief Obafemi Awolowo used our cocoa and rubber to develop the Western Region in the First Republic.
Also, our state has the longest coastal line in Nigeria. This can boost our internally generated revenue.
We don't have a FIFA- standard stadium and this is a shame to us in Ondo State.
Sunshine Stars FC is using Ijebu Ode, Ogun State, for its home matches  because  our stadium in Akure is just like a training pitch. It can never be approved for international matches.
The governor needs to make a move on the Olokola seaport and harness the bitumen deposits in the state. God Almighty will help you,  sir.
Bamidele Akindele, Lagos.