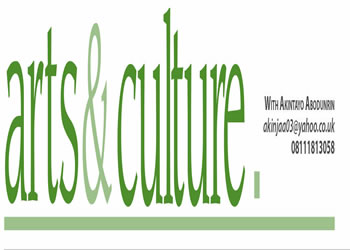 DIRECTOR General of the National Council for Arts and Culture (NCAC), Otunba Olusegun Runsewe, has assured that all is being done to make the 2017 African Arts and Crafts Expo (AFAC), a success.
The fair with the theme, 'Our Culture: The Untapped Treasure' will hold in Abuja from August 27 to September 17 with Nigerians and foreigners participating.
Giving an update on preparations for the fair, Runsewe explained that the theme was chosen to complement the Federal Government's efforts to diversify the economy and make culture a significant contributor to the country's GDP.
He said:  "On assumption of office about three months ago, I made a firm commitment to reposition the arts and culture sector as a key player in the nation's economy with the capacity to generate wealth and employment as well as contribute significantly to the nation's Gross Domestic Product (GDP). Accordingly, the new vision of the Council under my leadership is encapsulated in the statement culture: the new revenue base for Nigeria.
"This vision statement is far from being a mere slogan. It is borne out of our firm conviction that there are abounding opportunities in the arts and culture sector that could be harnessed and channelled towards reinventing our economy. The theme 'Our Culture: The Untapped Treasure' was chosen to highlight the vast opportunities in the sector, mobilize Nigerians to take advantage of the opportunities therein for personal empowerment and the economic development of our country."
He disclosed that as part of efforts to make AFAC 2017 opening formally on September 5 a great outing, the venue, Arts & Craft Village, is being renovated.  "The expo had previously been held on a bare, dusty and uneven ground but we have now graded and tarred the main bowl of the exhibition arena, measuring about 1.5 hectares. We plan to also do landscaping and beautification."
Runsewe, who added that other innovations at AFAC 2017 include skill acquisition programmes, language classes, a pre-event dinner for Cultural Attaches to foster cultural diplomacy and build more international friendships, and an investment roundtable, also assured of adequate security.
"We now have a police post within the premises of the village to provide 24-hour security and for the first time, we have illuminated the entire village with flood lights. We are also constructing and renovating environment-friendly public utilities to make the arena conducive for exhibitors and delegates," he said.