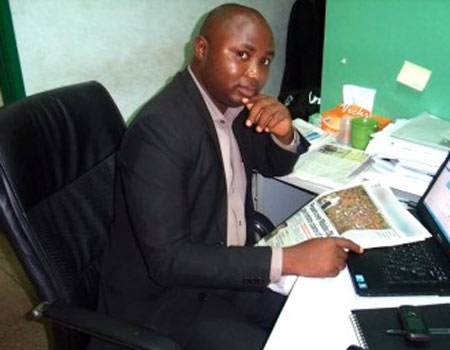 A pro-democracy group, Coalition in Defense of Nigerian Democracy and Constitution (CDNDC), has asked those with the slightest imagination of a military insurrection to perish the thought, warning that Nigerians would do everything to stop it.
The group in a statement by its Co-convener, Ariyo-Dare Atoye, said that "the era of military rule is gone forever, consigned to our unenviable history and no one should dare contemplate such a failed idea, as it would be firmly resisted."
"Either as a mind game, a real threat or under any kind of sinister or contrived arrangement to justify peace, we want to make it absolutely clear that we will not accept any form military intervention under any guise."
"Together with our fellow compatriots in the civil society, youth organisations and other pressure groups all over the country, we would mobilise Nigerians against any form of military intervention."
"We wish to make it abundantly clear that we the people of Nigeria, are not agitated by any threat of military coup because we have the capacity to resist mutiny and make the plotters to pay dearly for it."
"It is also not lost on us that some mischievous persons could be contemplating this wicked plot to intimidate and undermine the Acting President as a mind game strategy for power struggle or foist a dangerous plan on us, but whichever way they want to play it, it will never work," the coalition assured.
CDNDC further asked that the Presidency immediately brief the nation on the state of large cache of new fire arms and containers of weapons seized at various ports in recent times and those behind it.
"We must not continue to operate this nation as a secrete cult enclave where the people are kept in the dark over strange discoveries that threaten national security. Nigerians deserve to know the outcome of investigations carried out on the containers of new arms and other illegal arms in large numbers that have been recovered at various boarders.
"We want our leaders to know that the only way to defeat evil is by exposing it and bringing the perpetrators to justice accordingly, and this is the minimum we are demanding from the federal government," the coalition said.