[UPDATE]Xenophobic attacks : Reps slam Foreign Affairs Minister for failure to honour invitation
to report Ministers to Buhari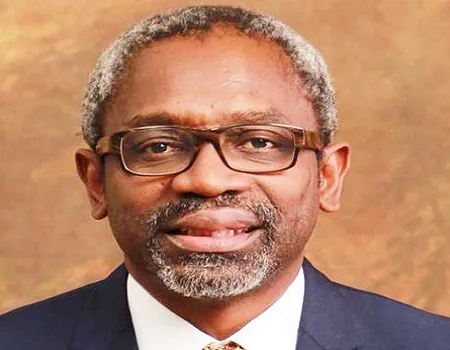 The House of Representatives has slammed the Foreign Affairs Minister, Mr Godfrey Onyenma for his failure to honour the invitations extended to him to brief the House on the Xenophobic attacks on Nigerians and other foreigners living in South Africa.
Speaking at the Plenary session today on a motion on the attack moved by Honourable Dachung Musa Bagos , PDP, Plateau, the Speaker of the House of Representatives, Honourable Femi Gbajabiamila decried the attitude of the Minister for his flagrant disobedience of the Parliament
Honourable Gbajabiamila lamented that the Minister refused to honour the invitations extended to him by the House Ad-hoc Committee and the leadership of the House on the need for him to brief the Parliament about the matter.
According to him, " respect is reciprocal, this is not only for the Minister of Foreign Affairs but to all other Ministers, we are here working towards a common goal which is the interest of Nigerians, as such they should try and obey such invitations in future, this is one government."
He, however, vowed to take up the matter with President Muhammad Buhari with a view to calling the Ministers to order.
ALSO READ:  Democracy in Nigeria has witnessed improvement with recent elections ― Fayemi
After a reference to sections 88 and 89 of the 1999 Constitution, Gbajabiamila threatened that "I will be speaking to the President on this(refusal of the Minister to honour our invitation)."
According to him " Sections 88 and 89 of the 1999 Constitution, as amended, stress the power of the National Assembly to summon, investigate and recommend punitive measures against all persons in and outside government."
The Speaker also disclosed that the House would on Wednesday receive the owner of Air Peace airline, Chief Allen Onyeama who had volunteered to evacuate Nigerians from ty South Africa back home.
Debating the motion earlier, members while condemning the xenophobic attack, called for adequate compensation of Nigerians by South Africa.
According to one of the lawmakers, Honourable Luke Onofiok, " we should liaise with the South African parliament while our executive is meeting with theirs to come up with policies to address the attack".
In his own contribution, Hon Olumide Osoba demanded full compensation for the victims both in terms of loss of lives and investments while the focus for any reconciliatory talks be on finding a permanent solution.
The House, therefore, called for the need to issue a national honour to the owner of AirPeace airline for single-handedly evacuating Nigerians from South Africa back home during the incident.
The motion was adopted and referred to the House Committees on Foreign Affairs, Diaspora and Treaties for further legislative action.