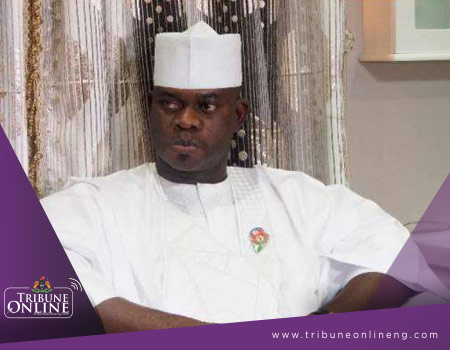 THE Kogi state government on Monday said the staff verification exercise embarked upon was to salvage the state from the grip of underdevelopment.
It added that the state civil service before the exercise was populated by many with academic certificates designed by roadside graphic artists.
The Chief of Staff (COS) to the governor, Mr Edward Onoja, who said it while speaking with newsmen at a ministerial briefing at the Nigeria Union of Journalists (NUJ), said thousands of people had been removed from the payroll of government due to the screening.
According to him, the present administration in the state met an over bloated civil service that had been depleting the resources of the state to the detriment of the people.
He, however, said the Yahaya Bello administration decided to embark in the verification exercise which successive governments in the state had not been able to do based on its desire to reform the system.
ALSO READ: Man kills lover over condom
Onoja explained that it would have been politically convenient but morally wrong for the governor to have left the system and allow few people to continue to syphon the resources meant for the development of the state.
He noted that the screening exercise took so long to be completed because the damage was done over the years period, saying the government was determined to ensure justice for everybody.
The governor's aide, however, said it was wrong to have blamed the government for some of the deaths and other hardship recorded during the screening.
He added that the government and labour union in the state had been meeting with committees set up to resolve the remaining grey areas on the screening exercise.
The COS also debunked the allegation that the present administration deliberately decided not to work with elderly people as many of the functionaries were young men and women.
He said although the governor and his lieutenants were young men, the government had appointed many old men to benefit from their experience and advice.
According to him, the members of the governing councils for the six tertiary institutions in the state were people of 50 years and above.
The director general, Bureau of information and grassroots mobilisation, Abdulmalik Abdulkareem, said the briefing was put together to showcase the achievements of the state government in various sectors.