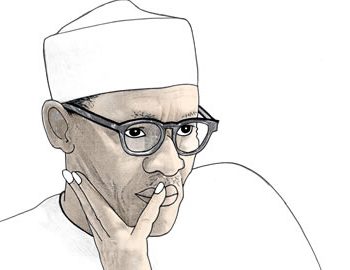 WHEN President Muhammadu Buhari came on board as president, his coming was heralded with high hopes and expectations after attempting unsuccessfully three previous times. So, we expected him to be well prepared for the job ahead. PMB could have been one of the best presidents Nigeria ever had, but two obstacles are standing on his way; the economy, he is supposed to appoint a person like professor Pat Utomi to head his economic team and promulgate economic policies, PMB should have left economic matters to them, he seems to know it all.
Second is ethnic bias; we are not too sure about this, but we are sensing ethnic bias trait in this government. Maybe his advisers are advising him wrongly; the security apparatus and hierarchy is tilted towards the North, maybe it's the turn of the North because, previous occupants were from the South. Federal Government is also not too decisive with the havoc the herdsmen have caused, 1800 killed so far in 2018, no major arrest have been made, even when, according to the media, the head of Miyetti Allah cattle breeders group claimed responsibility.
Can PMB win 2019 election? It's very possible, there are areas he has performed well, incumbency factor can also help him and the All Progressives Congress is still a popular party, but he will have a lot of challenges in the South. In the South-East he may not win any state as in 2015 election, in the Middle Belt, states like Plateau, Kwara, Kogi and Benue may be difficult to get and without these four states, he may kiss the presidency goodbye and with the Christian Association of Nigeria campaigning vigorously against the herdsmen killing and slow response from the Federal Government, the 2011 presidential election scenario may likely replay itself where PMB won only in the North,
The election may look like North against South and Christians against Muslims, which may not be good for our unity. With the recent pulling away of  nPDP from APC, the APC ship seems to be gradually sinking. Over 80 per cent of business owners may not vote PMB due to bad business. In the battle against insurgency the FG has tried, many territories have been recovered. As it is today, I doubt if PMB can get two third in an election even if he wins. Like I said earlier, there is a 50 per cent chance of him winning the election, but if other parties form a coalition and bring a younger candidate with national appeal, the party may be over for PMB.