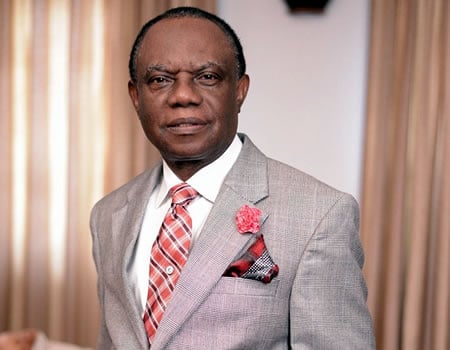 The Pentecostal Fellowship of Nigeria (PFN) on Wednesday said it had concluded plans to compile a comprehensive database of all its pastors and ministers from across the nation to enhance credibility.
The PFN National President, Rev. Felix Omobude, disclosed this during his sermon titled: "The Force of Company", at the Living Faith Church, Lokongoma on day two of his two-day apostolic visit to Lokoja, Kogi.
"We have decided to capture in our database all Pentecostal pastors and ministers to ensure proper conduct of members.
"We want to be sure of those who belong to us.
"If you subscribe to our tenets then we register you; and if you fail to meet up with our tenets after registration we will de-list you", he said.
Rev. Omobude said that the PFN believed in the teachings and doctrines of Jesus Christ, in one man and one wife as commanded by God, and that salvation to mankind came through the death of Jesus Christ on the Cross.
According to him, a situation where a 70-year-old man posing as pastor defiled a seven-year-old child is an abomination.
"This will no longer be acceptable by the PFN as it has been tarnishing the image of the church.''
Omobude who noted that unity and order were lacking in the Pentecostal leadership in Nigeria called for a change of attitude among the leaders.
He said Pentecostals should see themselves as working together for the promotion of God's Kingdom on earth, and that they did not need to fight for anything.
He said, "The church must strategise to remain relevant in the society.
"We need unity in spirit and cooperation among the churches in the states and in the country at large.
"I urge all of us to subscribe to our unity; contribute your strength, time, prayer and resources to the course of Pentecostal unity in Nigeria".
Omobude said his mission across the states of the nation was not a crusade but a bid to strengthening the church and foster unity.