NSC lauds the need for modern transport infrastructure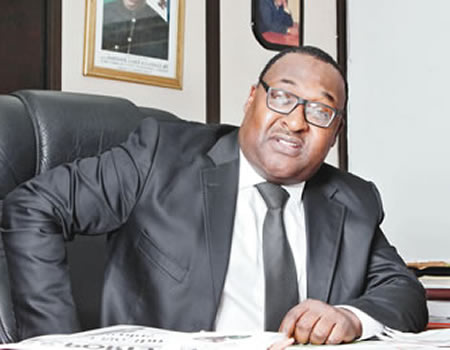 The Executive Secretary, Nigerian Shippers Council (NSC), Mr Hassan Bello, said on Tuesday that there was need to develop modern transport infrastructure and Truck Transit Parks (TTPs) in the country, to reduce havoc and environmental degradation.
Bello made the remark in Abuja, while speaking with newsmen on the sidelines of a two-day National Summit on the Establishment, Management and Operation of Truck Transit Parks in Nigeria.
According to him, one of the facilities that will be in use in the TTPs is a device to check overloading in trucks, which will effectively address the issue of overloading on the highways.
"The TTPs are been promoted by the Shippers Council. They are facilities that will be off the highways, where trucks will be conveniently parked, to stop the indiscriminate parking of trucks on our roads.
"Such indiscriminate parking causes a lot of havoc and environmental degradation and that is not how to do business. We need to have modern transport infrastructure and TTPs to keep the trucks off the highways.
"These TTPs will have hotels, hostels, gas stations and vast hectares of land, about 50 to 60 hectares, where these trailers and trucks would be conveniently parked.''
Bello, however, said that the NSC was proposing a period of 18months to stage the projects, noting that so many private sector organizations and state governments had shown interest in their development.
He said that the TTPs, when established, would provide jobs for many unemployed persons nationwide.
The News Agency of Nigeria (NAN) reports that the proposed TTPs are being planned for Lokoja, Benin, Niger, Mararaban-Jos, Obollo-Afor, Ogere, Jebba and Ore.