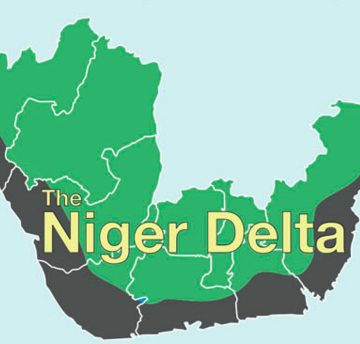 MR Nsima Ekere, Managing Director of the Niger Delta Development Commission (NDDC), says the commission needs collaboration and support of the United Nations to develop the Niger Delta.
Ekere, who made the call when a UN delegation visited the commission on Friday in Port Harcourt, said that such support would fast track development of the region.
He said that the Commission required support in the development of critical infrastructures and review of the regions development Master Plan.
"We ask for UN support in areas of institutional strengthening, processes; technology and governance system with focus to make NDDC function the way the UN operates.
"NDDC equally wants capacity building in form of training and retraining of our staffers aimed to promote international best practices in the commission's dealings.
"The Niger Delta master plan launched 10 years ago with 15 years life span, unfortunately has not achieved much since its launch.
"To this end, we want UN to assist us in reviewing our master plan which all stakeholders will own up and work collaboratively to achieving its success.
"Similarly, NDDC equally needs the United Nation's collaboration and funding of strategic high-impact projects particularly in agriculture, healthcare, education, power, environment, security, physical infrastructure, among others," he said.
Ekere said that in spite contingent liabilities which amounted to N1.2 trillion, the commission recorded some successes in areas of capital and human development.
He said the commission provided healthcare services to over three million patients and built several cottage hospitals, health centres and other services in the health sector.
Ekere listed others to include provision of scholarships, classroom blocks, hostels, science laboratories, computers, learning kits and training of teachers.
According to him, NDDC has built several critical infrastructures, such as, roads and bridges; shoreline protection, canalization, jetties and power infrastructures.
"We are currently discussing with the Federal Ministry of Health to setup cancer centres to treat health-hazards caused largely by exploitation of hydrocarbon in the region," he said.
Also speaking, Sen Victor Ndoma-Egba, Chairman, NDDC Governing Board, said the board adopted a 4-R initiative to reform the commission for optimal performance.
He said the initiative aimed to restructure NDDC balance sheet; reform governance system; restore core mandate and reaffirm commitment to doing what was right and proper at all times.
According to him, the board adopted the strategies to fast track the regions development with focus to addressing chronic unemployment in the region.
"Unemployment is a time-bomb for any country, and as such, there is need to engage youths to meaningful ventures," he said.
Mr Edward Kallon, UN Permanent Representative to Nigeria, assured that the body would provide capacity building and technical assistant for review of the regions development master plan.
The UN representative said the body would meet to discuss ways to assist in developing the region`s critical infrastructures while strengthening the commission.
"The UN is passionate about renewable energy sources and Nigeria can boost its power needs by harnessing wind from the Atlantic Ocean for benefit of its people," he said.