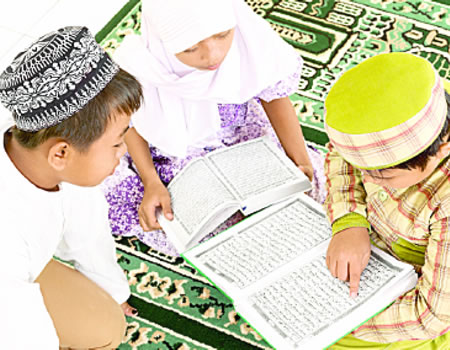 MUSLIM parents in the South West have been requested to ensure their children acquire Arabic and Islamic education in order to make them well-rounded citizens.
The request was made by the coordinator of Apapa/Iganmu zone of the National Council of Muslim Youth Organisations (NACOMYO), Alhaji Sanni Ogidan, at the organisation's annual Qur'an recitation competition and Ramadan lecture at Sari Iganmu, Lagos State.
He particularly implored mothers to create time for their children to attend Arabic and Islamic classes, in addition to the conventional schools.
At the end of the keenly contested competition, Bunyamin Adam emerged winner in the second category ahead of Kidri Abd Kabri and Idris Mustapha who emerged first and second runners-up respectively.
ALSO READ: Saraki renovates 35 mosques, funds exam of 500 Arabic students
The third category was won by Abubakar Muhammed, while Bashiru Sukor and Habeebat Abd Kadir came second and third respectively.
The last category, the fourth, was won by Fatimoh Muhammed ahead of Mubaraq Mustapha and Asimohu Zakariyah.
The winners have now qualified to represent the zone at the state competition which comes up later in the year.
Delivering the Ramadan lecture, the Mudir of Darul Irishad Wal Ishiad, Alhaji Ibraheem Muh Saheed Olawunmi, charged youths to embrace entrepreneurship in order to banish poverty in the land.
Alhaji Olawunmi, who said Islam abhors laziness and begging, urged the government to create an enabling environment for youths to realise their potential.
The Qur'an completion was sponsored by Alhaji Hamid Zubair and Alhaji Saheed Yusuf.