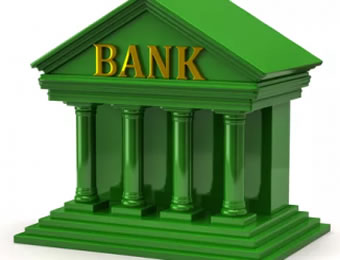 ALL arrangements have been concluded to establish the Islamic banking system in Ondo State and make life better for the people, the Executive Director (Operations and Finance) of Jaiz Bank, Alhaji Abdul Fatai Amoo, has disclosed.
Amoo, who made the disclosure during an iftar saaim, feeding of fasting Muslims, at the Akure Central Mosque, said the bank had been encouraged by the people of the state to open a branch in the state.
He gave the assurance that a branch of the bank would soon be opened in Akure.
According to him, the bank has established synergy with relevant organisations and operates within the tenets of Islam and is guided by the Shari'ah.
"It is not just about making money; we are also interested in the general well-being of the people and the society. So, it is part of the fundamental requirement that we cater to the needs of the people," Amoo said.
Also speaking, the Executive Director of the Jaiz Charity Foundation, Imam Abdullahi Shuaib, urged all eligible Muslims in the state to ensure prompt payment of their zakat which, he said, could be done through some platforms of the bank.
The facilitator of the programme, former chairman of the Muslim Welfare Board in the state, Alhaji Jimoh Ibrahim, said the programme was put together to fete Muslims in the state in the spirit of the season.
In his goodwill message, the Zaki of Arigidi Akoko, Oba Yisa Olanipekun, stressed the need for the bank to have presence throughout the state and not only in Akure.
A lecture entitled "Ramadan: The Month of Charity" was presented by Alhaji Musa Abdurrauf Akanji, who sensitised people on the importance of charity.