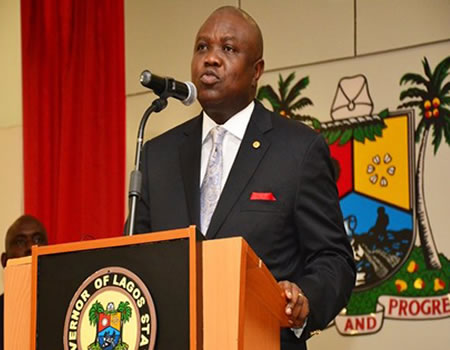 THE United Labour Congress (ULC) has lent its voice to the cries against the new Lagos State Land Use Charge Act saying it would create housing deficit and impoverish the people.
The president of ULC, Mr Joe Ajaero, who fielded questions from journalists on Tuesday in Lagos, called for the immediate withdrawal of the Act.
The News Agency of Nigeria (NAN) reports that the new Lagos State Land Use Charge Law on Jan. 28, 2018 replaced that of 2001.
Gov. Akinwumi Ambode had said that the tax was designed to help the government to generate additional revenue needed to develop the state in the light of increasing demand for urban and rural infrastructure and other expenditure.
According to Ajaero, the tax is heavily weighted against the poor who do not have their own houses and who depended on the rich for housing.
He said the Act which raised land use charges payable in the state to between 400 and 500 per cent was hard for the poor.
The ULC leader said that it would have been appropriate for the state government to improve on the provision of housing deficit before such law was enacted.
"It is on record that Nigeria suffers housing deficit and Lagos as one of the most urbanised state and has a high deficit.
"The implication of this is that the supply of housing is short and creates a landlord's market where the masses have little option in the face of landlord decisions,'' he said.
Ajaero said that anything that would raise the cost of providing houses by the landlords would automatically be transferred to the tenants.
"As soon as it becomes operational, landlords will immediately transfer it to their tenants by raising rents payable on their properties.
"Lagos is a city built by the people and its sustenance also depends on the people, and in making it a megacity, it should be inclusive for both the rich and the poor,'' he said.
The labour leader, however, advised Ambode not to place politics and Internally Generated Revenue (IGR) above the people as governance was for the people and not the people for governance.
He urged the government to take into cognisance the workers and the underprivileged in its actions and policies.