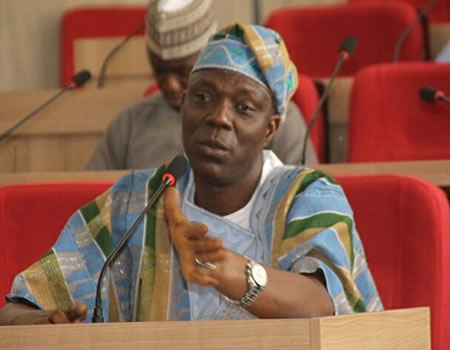 For the second day running, the Kogi State house of assembly on Thursday locked out journalists from the chambers, preventing them from covering the proceedings of the house.
The members of the correspondents' chapel, who were in the assembly to witness the sitting, were sent back by a security operative attached to the entrance of the chambers.
Newsmen had gone to the assembly to witness the presentations of the Head of Service, the commissioner for finance, the accountant general of the state and the chairman, State Universal Basic Education Board (SUBEB) that were summoned over the protracted staff verification exercise in the state.
The security operative, who held the key of the entrance to the gallery, said he could not open the door as the speaker, Matthew Kolawole, had directed that nobody should enter.
All efforts and plea to make the officer see reason and allow the journalists to enter were rebuffed as he said he was acting on "order from above."
While the arguments at the entrance lasted, a staff member of the assembly pleaded with the journalists and offered to meet with the seargent-at-arm on their behalf.
However, when the member of staff returned, he said the seargent-at-arm insisted that the order was that nobody should be allowed inside during the sitting.
The Chief Press Secretary (CPS) to the speaker, Femi Olugbemi, could not be reached for his intervention as the calls put through on his mobile phone were not answered.
Some newsmen that were at the assembly on Wednesday were also turned back and prevented from gaining entrance into the gallery.
The lawmakers had summoned officials of the state government to explain the latest development on the staff screening, which had prompted the journalists to besiege the assembly complex.
It would be recalled that hoodlums had had free access to the assembly without being checked about three weeks ago when they invaded the complex prior to the change of leadership in the house.
On the same day, the crew of Silverbird Television was chased out by the lawmakers following the observation raised by the then deputy majority leader, Hassan Abdullahi from Ajaokuta state constituency.