Innovation, networking, keys to advancing national security —NCS boss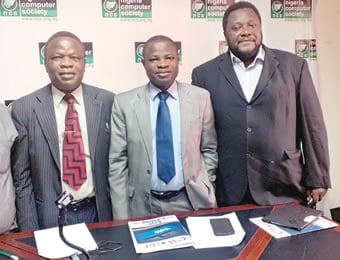 The Nigeria Computer Society (NCS) has said that innovation, inclusion and networking were keys to advancing national safety and security.
President of the NCS, Professor Adesola Aderounmu who disclosed this during a media briefing in Lagoslast week said that security was one of the most critical issues in Nigeria that needed to be tackled.
According to Aderounmu, the NCS 26th National Conference holding in Abuja between 19 and 21 July, will provide a multi-stakeholders forum to examine pertinent considerations in achieving IT enabled security to advance and achieve sustainable development.
"There is need to advance national security through innovation, inclusion and networking.
"NCS as always advocated that the usage of IT in security needs to be improved through more widespread adoption of IT professionalism in the private and public sectors.
"NCS and its members can play a major role in improving the state of security nationwide, combating terrorism, enhancing public service delivery and accountability and boosting job creation," he said.
He said that NCS had assembled an impressive line-up of leading researchers, entrepreneurs, educators, industry experts, thought leader, international scholars to share their extensive knowledge and experience on the theme and sub-themes.
Aderounmu said that the annual event was a way that NCS was advocating for government intervention, legislation, environmental and societal change that affects the IT sector and IT enabled activities.
He said that in setting the digital agenda for the nation, actionable initiatives would be developed during the conference to advance the IT profession and industry and build an inclusive and secure digital Nigeria.
He listed some of the speakers at the 3-day event to include, Professor Mike Hungry of IFIP, Mr Aliyu Aziz, the Director General, National Identity Management Commission, Professor Umaru Danbatta, Executive Vice Chairman of the Nigerian Communications Commission (NCC), among others.