IBADAN RALLY: I'll start Nigeria's restructuring process within 6 months in power — Atiku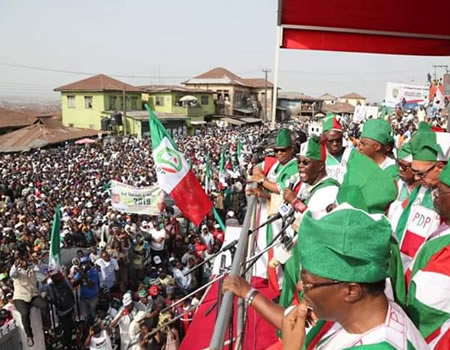 THE Presidential candidate of Peoples Democratic Party (PDP), Alhaji Atiku Abubakar, has declared that if he is elected president of Federal Republic of Nigeria, he will start the process of restructuring the country within six months of being in power.
Atiku gave this assurance on Thursday when he addressed a mammoth crowd at the historic Mapo Hall Square, Ibadan, Oyo State capital.
The former vice president stated that he has always been an advocate of restructuring as a way to move the country forward.
ALSO READ: North-West acceptance of Atiku shows Nigerians have rejected Buhari ― PDP
"One of the most important policies I have advocated in this country is the restructuring of this country.
"Today, I stand before you to pledge that before you that within six months we shall start the process of restructuring in every part of this country," Atiku said.