How Christians should handle challenges —Oloye
Pastors Joachim Oloye is the General Overseer of the Precious Cornerstone Ministry, Lagos State. The Kogi State-born cleric in this interview with OLAIDE SOKOYA, tells the story of his calling, ministry and way forward for a progressive nation.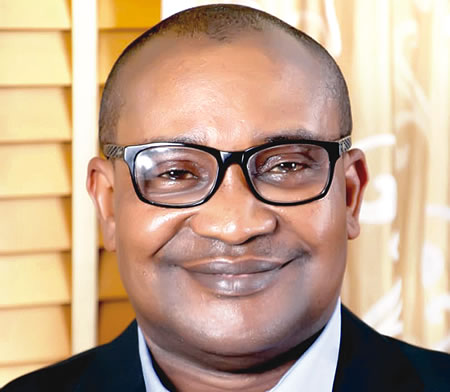 What has life taught you as a cleric?
Life has taught me to only depend on God, because He has been the divine helper throughout my entire journey in life. Life has taught me to be focused, discipline, live- a holy life and to be heavenly minded.
At what point did you dedicate your life to Christ?
I was a devoted catholic a mass server. While I was at Nigeria Oil Mills, our secretary invited me to a church programme at a Deeper Life Bible Church; a worship centre where she had never been to, because she belongs to the Methodist. I remember vividly; it was on June 8, 1986, it was a Bible study programme and when the powerful message of salvation was preached, the Lord touched my life, I came out to dedicate my life, to Christ and since then I had never looked back. I had a humble background, very committed, it wasn't difficult for me to follow Christ, because I have always had a modest background and patterned life of discipline. Since then I have been following God till now.
What are your regrets for establishing a ministry at the expense on your career?
I think God designed my life according to the way He wants it. I have always said it that if I am not a pastor, I wonder what I will be doing. I have no regrets. I have been through a lot of challenges seeking for admission. The pressure was so much that I almost gave up. But I had an encounter with God when I returned to Kano. I my dream; around 12noon, the Lord spoke to me. I saw different Bibles been arranged and the Lord instructed me to said pick one of the Bibles and preach. The dream lasted for two hours. I was made to understand that I was the vessel they have been waiting for. I didn't take it serious when I woke up. I eventually hearkened to God's call; I became deep-rooted in the vineyard. I became a lecturer at a Bible school and I rose through the ranks to the post of a principal of the bible school, because the Lord had prepared me when I was in Kano through Bible school and other exposure.
What other establishments to you have apart from the ministry?
I don't do any other thing. I am into a full time assignment with God. Since the Lord told me to resign from my work and follow him when I was in Kano, I have been fully involved in the vineyard  since 1992. Even when I was at the University of Ibadan, I was the resident pastor of my ministry in Lagos.
What is your greatest challenges?
The challenges are many, but the Bible says in a great house, there are vessels of honor and vessels of dishonor. Secondly, we are face with spiritual challenges, because the devil is always interested in what God is interested; not wanting the ministry to stand. But God has been able to prove Himself that he is behind us and we have been able to weather the- storms through His grace.
Who is your mentor?
I have so many mentors. I look up to great clerics, including Pastor W.F. Kumuyi. My wife and I received his blessings in 2001 when we started the ministry.
How was your growing up like?
I was born into the Catholic Church; I was a mass server for years before I gave my life to Christ fully in Kano in 1986 at Deeper Life Bible Church. I was the pioneer member of Calvary Life Bible Church of the former Christian Association of Nigeria Chairman in Kano, Bishop Ramsome Bello. I had my primary school education in Kano and later relocated to Kogi State for my secondary school education. I proceeded to the Federal Polytechnic Adamawa State, (old Gongola) in 1983, after my Ordinary National Diploma (OND) I picked up a job in Nigeria Oil Mills in Kano in the marketing department until I voluntarily reigned when I received the call in 1991. In 1992, I gained admission into the University of Ibadan, where I studied Sociology. From there I move to Lagos State University, where I had my Masters Degree in 2001/ 2002. So, I have been in full time Ministry since 1992. I was a resident pastor, principal of a Bible school; a zonal overseer of Life Chapel Ministry,  before God called me in 2001 to start my ministry.