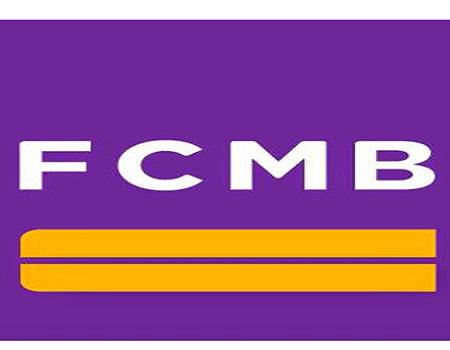 First City Monument Bank (FCMB) Limited, has again enhanced the level of service delivery and experience for its customers by introducing a mobile banking solution through the use of a dedicated code, *329#. The offering is anchored on the Unstructured Supplementary Service Data (USSD) technology platform.
According to the bank, the self-service, stress-free and secured solution, which is available on all the Global System for Mobile (GSM) networks in Nigeria, (Globacom, MTN, 9Mobile and Airtel), enables existing and potential customers of FCMB carry-out various financial transactions, using their mobile phones.
These include enrolment, funds transfer, account opening, micro-loans and top-up, account balance enquiry, airtime and data purchase, bills payment, wallet deposit and withdrawal, sending of cash, withdrawal from agent's outlet, limit increase, among other value-added services, on the go and without any hurdles.
In a statement, FCMB explained that the *329# mobile banking solution forms part of the Bank's core strategy to expand its service channels by promoting and deepening the Central Bank of Nigeria's cashless and financial inclusion policies. The development will also go a long way to eliminate possible delays periodically experienced by physically visiting a branch of the Bank or outlet to carry-out transactions.
In addition, the initiative will reinforce the lender's commitment to environmental sustainability, geared towards reducing the quantity of paper and other materials usage in the society of which printing of various banking documents forms a substantial part of the process.
Commenting on the introduction of the *329# offering, the Executive Director, Retail Banking of FCMB, Mr. Olu Akanmu, said the service has been designed to meet the needs of its ever-increasing customer base that is technology savvy. He added that it was in line with the commitment of the Bank to inclusive banking through products and services aligned with the lifestyles of its teeming customers.
The lender said it provides one of the best alternate channels banking services cutting across ATMs, mobile banking and internet banking, stressing that the  Bank is among the first in Nigeria to deliver Instant Debit card issuance on Mastercard, Verve and Visa card brands in Naira, Dollar and Pound currencies.
FCMB's mobile banking penetration has been on the increase since its emergence as a leading retail Bank in the country. The number of active customers using its mobile or internet banking platforms grew by 136.9 per cent from 255,626 in December 2016 to 350,106 by the end of December 2017.  It also retained the second position slot for Point of Sales (PoS) transactions amongst all banks in Nigeria with over 19.2 million transactions in 2017, reflecting a 227per cent rise compared to the number of such transactions in the recent past. These, among other giant strides, have brought about greater convenience, while enhancing customer satisfaction and experience.
The lender's recent investment in technology, more importantly, provides it a unique opportunity to lead the sector and serve its teeming customers as they embrace and seek secure, easier and more flexible ways to take care of their daily banking needs. With the functionalities available on its platforms, FCMB said it is optimally positioned to help customers realise their financial goals while delivering products and services in a targeted manner that takes into account, their unique needs and preferences.
FCMB's deployment of its chosen Banking solution is seen by analysts as the beginning of another era in the commitment of the Bank to create more value by deepening support for the growth of the personal and business aspirations of its customers, target market and the society at large.
With a clear understanding of its market and environment, FCMB is well positioned to continue to create value by delivering exceptional services.
---
---