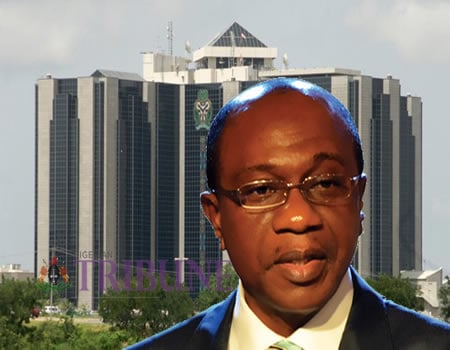 Alhaji Aminu Gwadabe, President, Association of Bureau De Change Operators of Nigeria (ABCON), said on Thursday that the nation's currency would remain stable in the months to come as the CBN sustains its interventions.
Gwadabe told the News Agency of Nigeria (NAN) in Lagos that the sustained injection of liquidity to the nation's foreign exchange market had paralysed the activities of speculators.
The ABCON chief said that recent trading of the Naira against the dollar has shown that the true value of the Naira hovers between N360 and N365 at the parallel market.
The financial expert said that since the apex bank began aggressive intervention at the nation's foreign exchange market, exchange rate spikes have disappeared into oblivion.
According to him, since the apex bank rightly recognised the critical role the BDCs are playing in exchange rate stability, the market started experiencing the convergence of rates across board.
He recalled that towards the end of 2016 and early in the year, pundits held that the naira was already onboard the depreciation plane.
Gwadabe explained that it was not surprising to see the enemies of the Naira brandishing several prophesies that the Naira would exchange for about N1000 to the dollar.
He described the calculated interventions of the apex bank since February as one of the greatest onslaughts to the camp of currency speculators in the recent past.
Gwadabe explained that the apex bank had been taking the right decisions in opening various windows for meeting the several FOREX needs of Nigerians.
NAN reports that following the liberalisation of the nation's foreign exchange market, the CBN had injected an excess of 7.8 billion dollars to the market.
Since the apex bank began its aggressive campaign against speculators, the Naira had continued to appreciate from N520 to the dollar in February to around N365 to the dollar presently.
Though some experts have expressed concern on the sustenance of the CBN's intervention, the bank's chief executive, Mr Godwin Emefiele, has left no one in doubt of the capability of the bank to drive its interventions to a logical conclusion.