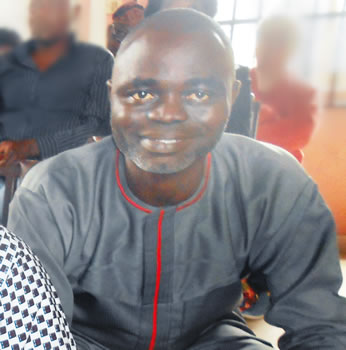 WITH the myriads of challenges facing the African continent, and the realisation that only Africans can solve the problems, the Institute of African Studies of the University of Ibadan, through its Transformation Studies programme, is leaving no stone unturned in its efforts towards bringing about a revolution on the continent.
Last week, the Institute had its seminar series, where Reverend Father Anselm Adodo delivered a lecture entitled: Transformational Studies: Researching Africa with African Eyes.
Reverend Adodo, who specialises in herbal medicine, admitted that no one, especially the Western powers, would develop the continent for Africans, except the people themselves.
The reverend father, who is also a lecturer at the Samuel Adegboye University, Oba, Edo State, lamented the issue of religionism and spiritualism as one of the obstacles impeding the moral and psychological development of the African people.
He admitted that many African nations had refused to update their knowledge, thereby, using their own way of life to develop their countries.
He lamented that Nigerian youths know everything about foreign countries, like the English Football League, especially when top teams are playing, or the latest news in America and other parts of Europe, or even countries with the most favourable immigration rules, but losing knowledge of their land, environment, culture and their people, while acquiring information about other countries,.
"No nation can genuinely develop until it develops its deposit of local knowledge; and real and lasting development is that which is homegrown, and not those imported from other lands.
"Unfortunately, much of African culture is backward and it is keeping over 75 per cent of the people in poverty."
While describing Africa as a rich continent, Reverend Adodo said its people had no business with poverty, as Africa has over 90 per cent of the world's reserve of cobalt, used in electroplating and colouring ceramics and glass and trace elements in fertilizer and paints.
"We also have 80 per cent of the world's reserve of chrome, used in steel and stainless steel to increase corrosion resistance, as well as over 50 per cent of the world's reserve of gold, 50 per cent of the world's reserve of platinum and over 70 per cent of the world's reserve of diamonds, and many more resources like uranium, natural gas, oil, among others.
"In agriculture, Africa has palm oil, cocoa, mangoes, pawpaw, banana, cashew, citrus, guava, kola nut, among others.
"However, despite all these resources, African countries have failed to utilise them for our benefit; instead, we export them for a meager amount, and when it is finally processed in the West, we import them again at a higher price," Reverend Father Adodo said.
Giving an example, Reverend Father Adodo said the continent produces 75 per cent of the world's cocoa, but it only accounts for five per cent of the $100billion global chocolate market.
"However, one of the solutions to our problems is that we should consume what we produce and export more of processed products instead of raw materials.
"The West knows the African continent will be liberated if it starts utilising its raw materials and begins exporting only processed goods, and as such, they will try to frustrate the efforts.
"A good example is when we tried to export one of our herbal products to the United States. After series of tests, they agreed that we could be selling in that country, but the tax on the product was on the high side, and there was no way we could make any profit if we agreed to it, so we decided to stop. However, the authorities there said we could bring in the raw materials and produce our herbs there.
"This explains what we have been talking about. So Africans must learn to appreciate its products and consume them if we are to develop our continent," Father Adodo said.
He also charged the university community to focus less on theories that were developed in Europe and America.
In his reaction to Reverend Father Adodo's lecture, a former governor of Oyo State, Dr Omololu Olunloyo, said one of the problems facing the continent was lack of confidence in its innovation.
Dr Olunloyo said that a while ago, he was admitted into a hospital and when the ailment didn't go after several weeks of admission, he had to discharge himself and resorted to herbal medicine.
"Since that period, I have never been to the hospital; so our problem is that we have failed to capitalise on how our local knowledge and way of life could be used to benefit the continent and its people.
However, in his submission, the chairman on the occasion, Professor David Okpako, said the problem of Africa lied withwas religion.
Professor Okpako, a retired professor of pharmacology, said many had relegated indigenous ways of life that would benefit them to the background because the foreign religions being practised see them as 'fetish and archaic.'
Earlier in his remarks, the incoming director of the Institute of African Studies, Dr Ishmael Jimoh, said the seminar series would be a bi-monthly event, and it would be geared towards discussing issues that would bring about the transformation of the African continent.
In his closing remarks, the outgoing director of the institute, Professor Ohioma Pogoson, thanked participants for attending the seminar.
Professor Pogoson admitted that there was no short-cut for Africa to develop except the indigenous knowledge was embraced, "and that is what we are focusing on at the Institute of African Studies."
Also, the chairman of the Scientific Committee, Dr Senayon Olaoluwa, in his brief remarks, said the seminar was organised in collaboration with the Pax Herbal Clinic and Research Laboratories at the Saint Benedict Monastery, Ewu, Edo State, and the Council for The Development of Social Science Research in Africa (CODESRIA).
Dr Olaoluwa explained that the seminar was the second in its resuscitated staff seminar series, and it would be held bi-monthly.