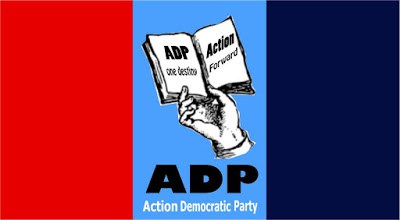 LAGOS State chapter of Action Democratic Party (ADP), said on Friday that the spate of tanker accidents associated with fuel in Lagos is becoming too worrisome, but quickly noted that the incident could be curtailed by ensuring that drivers of PMS loaded-tankers comply with government directive specifying the time they must ply major roads in the state.
The party made this observation in a release issued by its publicity secretary, Prince Adelaja Adeoye, while condoling with the families of victims who unfortunately lost their lives in the fire accident and those who sustained injuries resulting from the fuel tanker explosion which occurred around Otedola Bridge axis, along Magodo area of Lagos on Thursday evening.
According to the police, the explosion had left nine dead while a total of 54 vehicles were burnt.
ADP noted that it was too dangerous for highly inflammable substances such as PMS and liquefied gas to be transported with other road users at the same time, calling on the state government to come up with a timetable for movement of petroleum products and other heavy-duty trucks capable of causing a frequent road accident.
The party said the need to enforce this law to safeguard lives and properties of citizenry had become imperative.
The party, while citing similar accident in Ojuelegba area of the state where a truck derailed from the overhead bridge which claimed several lives recently, said it was worried at the frequency at which such accidents occurred.
According to it, the death of more than 100 commuters and total destruction of over 50 vehicles due to the tanker explosion in the state calls for a sober reflection, contending that a new strategy to avert a reoccurrence was urgently needed to be put in place by the Akinwunmi Ambode-led government.
ADP, however, called on Lagosians to remain calm at this trying time and pray for the quick recovery of those who sustained various degrees of injury, just as it prayed for the repose of the departed souls.
The party equally encouraged the general public to donate blood and relief materials to victims at the various hospital across the state.