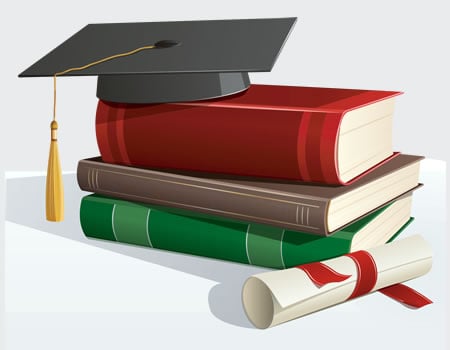 SUCCESS, in any career, is a product of the interplay of vision or self-discovery, strong passion, diligence and effective time management.
This was the focus of a one-day seminar on career goals organised by the Crown Heights College, Ibadan, on Tuesday, last week, for its senior students.
Crown Heights College, Ibadan, founded 21 years ago, has been at the forefront of shaping the lives of students by organising various programmes that will have positive impact on them.
Now in its third year, this year's edition of the programme tagged 'Preparing for the Future' was designed to assist students identify and utilise their potential, cultivate exemplary character and become change agents, as well as learn to use their education to overcome barriers and achieve meaningful social and personal academic goals.
Held on the school's premises located at Igbo-Oloyin area of Ojoo, the Oyo State capital, the seminar on career goals also attracted students from other schools, as well as featured experts and successful people who shared their wealth of experience on issues affecting young people and how to achieve academic excellence.
Led by the proprietor, Mr. Gbadebo Adeyeye, other speakers include the first female professor of Nursing and head of the Department of Nursing at the University of Ibadan, Professor Prisca Olabisi Adejumo; Lagos-based engineer, lawyer and entrepreneur, Mr. Jibola Ogundipe and Crown Heights College principal, Mr. Salaman Olukayode.
In his opening remarks, Mr Adeyeye said the reason for organising the programme was to introduce pupils to the future.
He said, "We realised that most of the pupils, even in the senior classes, don't know how to prepare for the future. We need to encourage them beyond the four walls of the classroom. They need to be told the truth about the future and what they will meet out there.
"This is the third edition of the programme, and we had recorded success in the past. Our resource persons for this year's event are Professor Olabisi Adejumo, who is the first female nursing professor in the University of Ibadan, and Mr. Ajibola Ogundipe, an engineer and a lawyer who practises in Lagos.
"Each time I organise this programme, I always consider how it will be beneficial to all the stakeholders – teachers, students and non-teaching staff. We always look for the right people, and we are lucky to have great Nigerians as our guest speakers."
The first speaker, Mr. Jibola Ogundipe, took the students on the journey to self-discovery in choosing a career, citing cases of many people who followed their passion and made success out of it.
Ogundipe spoke about the renowned girl-child advocate, Malala Yousafzai, who is currently a United Nations Ambassador who converted what she hates to become an international figure.
He also cited the current Minister of Trade, Okechukwu Enelamah, a medical doctor (a profession loved by his parents) who would later carve his own niche by veering into accounting.
Today, according to Ogundipe, Enelamah is more of business-oriented figure than a medical doctor. Also, the popular CNN journalist, Richard Quest, studied Law, but currently anchors business news on the popular Cable News Network (CNN).
This, he stressed, is what passion does. He, therefore, admonished the students that before picking a career, they need to first go to their closet and talk to their inner voice.
But knowing one's talent is not enough, he warned; one needs to be diligent to make an impact.
Again, Ogundipe cited various Nigerian legends who had misused their God-given talent through lack of diligence.
He cited the biblical example of David (1 Samuel: Chapter 17) who did exploits as an armour bearer, a shepherd, and a leader. According to him, David was able to achieve these feats because he was diligent.
"It doesn't matter how many talents you have; it is how you make use of them that matters," he said.
He also warned the students against following bandwagon in choosing a career, but to study hard and develop their talents. He stressed that it is possible for one not to do well in school but still end up doing very well in business.
"Understanding the environment will help you; (it's) not by having the best certificate. To be the best, you have to be consistent in application of facts," he added.
He also warned students about time management, saying "when you are alone, pursue your goal because there is no time. Your time is your life; so, spend it wisely."
Rounding off, he advised all the student participants to always set new goals, and to strive to be a good person by keeping promises. This, he stressed, boils down to integrity.
He also advised them to always keep good friends and maintain good relationships, because "it helps while climbing the ladder (of success)."
Professor Adejumo in her presentation told the students that they are responsible for their lives. She also harped on judicious time management.
"Time management concerns every aspect of our lives, and how we spend it [time] has great consequences," she noted.
Becoming a genius or outstanding student, according to Professor Adejumo, is not an overnight job; "one needs to be disciplined, read ahead of teachers, jettison what can constitute an impediment and always see classes and studies as a profession."
Above all, she said students who would stand out "must be students who prioritise and do less of social media, which is a time consumer."
Professor Adejumo also enjoined them to be forward-looking by setting academic goals.
"Success is good, but this lies in the ability to efficiently manage time, because the way 'to control your time tomorrow starts today," she said.
Admonishing the participants, the principal of the school, Mr. Salaman Olukayode, advised them to dream big.
ALSO READ: What life has taught me as a single mum —Ruby Gyang