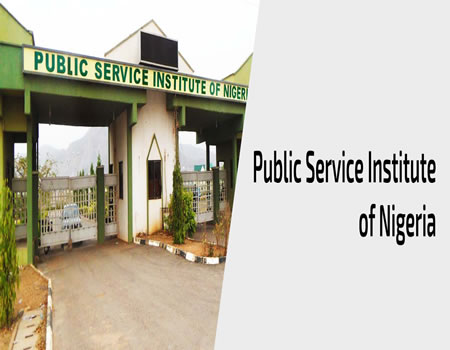 Mr Abdulganiyu Obatoyinbo, the newly appointed Administrator, Public Service Institute of Nigeria (PSIN), says capacity development is key to achieving the executive orders of Acting President Yemi Osinbajo.
Obatoyinbo, who stated this when he assumed office on Wednesday in Abuja, said that the executive order, which aimed at ensuring ease of business in the country, could be attained through manpower development.
He pledged his commitment to the development of manpower in the public service, stating that he would continue from where his predecessor stopped.
"I intend to continue with the excellent job of my predecessor, but inevitably subtractions and additions will be made when necessary for us to achieve the full mandate of this institution.
"We have not even attained up to 20 per cent of our core mandate because the number of people trained is little compared to those yet to receive any training.
"We will be able to sensitise the entire nation on the importance of manpower development, because without manpower development you would not be able to achieve the concept of ease of business.
"This government is very serious about doing things the right way and we need to initiate ideas on best ways of achieving results.
"We will as much as possible, with the resources we get from the government, will source for other means of generating internal revenue, as well as technical support from donor partners to help us achieve our goal,'' he said.
Obatoyinbo urged members of staff to conduct themselves professionally with discipline and stewardship.
According to him, the institute will be made to accommodate the general interest and welfare of all staff.
He solicited for their ideas and contributions to boost the productivity and image of the institute.
"Frankly, your success is my success and by extension the success of the institute in particular; and Nigeria in general.
"I am here with the vigour and enthusiasm to carry you along and make remarkable progress. I am a team player with a clear mission to excel, I believe in your capabilities'', he said.
In his remarks, Alhaji Salihu Babale, the outgoing Acting Administrator, PSIN welcomed Obatoyinbo, whom he described as well suited for the job.
Babale said that the institute has trained more than 3,000 public servants since 2009 and hoped to do more, empahsising that capacity development is what makes the service.
Mrs Bola Thomas, Acting Director Programmes, PSIN, pledged members of staff's loyalty and commitment to ensuring that the vision of the institute was achieved.