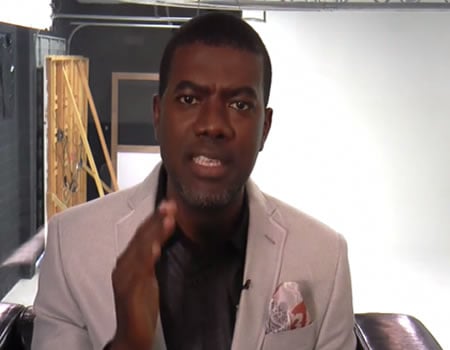 Reno Omokri, spokesperson of former President Goodluck Jonathan, has chided the All Progressive Congress (APC), saying "it has only done enough to oust itself come 2019 general election."
Omokri, defending the role the Peoples Democratic Party (PDP) played in shapening Nigeria under Jonathan's leadership, affirmed that the Peoples Democratic Party's internal crisis was instigated by PDP's former factional chairman, Ali Modu Sheriff, stating that all is now set for the party to take over power in 2019.
Omokri was a guest on #TribuneChat on Twitter, on Tuesday, August 15, 2017, where he stressed that "those that voted the President Muhammadu Buhari into power are now regretting."
The former spokesman queried if the APC government is really fighting corruption, "how come we haven't improved in the Corruption Perception Index (CPI)?
"It is not about convincing me; transparency index is the judge of who is fighting corruption and they gave Buhari a big fail," Omokri said.
Omokri, on why he chose to write a book (Facts Versus Fiction: The True Story of the Jonathan Years…) on the Jonathan administration, Omokri said it was because of the need to keep Nigerians informed against a government that rules with propaganda.
"When we have a government that prefers to lead by propaganda, instead of proper agenda then we can't keep quiet.
"Two and a half years and some say it's too early to judge? Is it until herdsmen, hunger, and nonpayment of salary wipe Nigerians out?
"If Nigerians read my book, they will see how the Chibok kidnapping was facilitated. How the founders of #BringBackOurGirls were rewarded," Omokri said.
"They keep talking about Jonathan's administration even after two years; it tells you of a government that is intellectually lazy. When the head thoroughly devoid of intellect what can you do?" Omokri queried.
He also stressed that "the spat of hate speeches in today's politics started when President Buhari said in the United States of America that those who gave him five per cent cannot be treated as those who gave him 95 per cent."
Omokri, while answering questions on corruption stated that the Jonathan administration sacked some corrupt officers, challenging Buhari if he "has fired, arrested or prosecuted his SGF that was caught red handed in corruption?" Also asking: "What about Amaechi?"