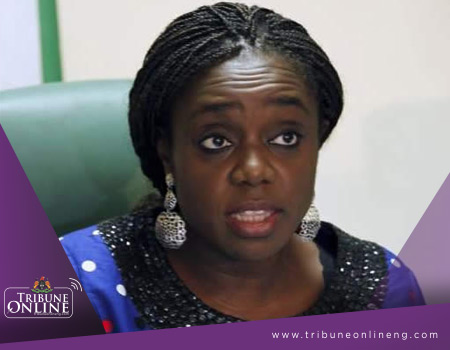 THERE was anxiety in Abuja on Friday over the continued status of Mrs Kemi Adeosun as Minister of Finance.
A newspaper around noon published a breaking news that she resigned.
However, findings by TribuneOnline at the Ministry showed that the Minister was busy in her office at 1.30 pm treating files and attending to other official engagement.
Our correspondent also observed a normalcy around her office without any kind of anxiety or frenzy in their demeanour.
Director of Information, Mr Hassan Dodo, said he had no information concerning Adeosun's alleged resignation.
Another senior official who would not want to be quoted insisted, however, that "there is nothing like that."