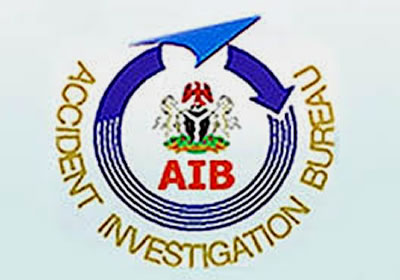 In its resolve to enhance its performance in the area of incident and accident investigation, Nigeria's Accident Investigation Bureau (AIB) has concluded plans to review its existing regulations, which seek to accommodate latest changes in the global aviation industry.
This is just as the Bureau has also reiterated its determination to ensure its activities conform with European standards and continue to retain its position as the leader on the continent.
ALSO READ: Canned sardine: NAFDAC cautions public against consumption of 2 brands
Speaking at the end of a weeklong peer review exercise carried out with European consultants in Lagos at its headquarters at the Murtala Muhammed Airport (MMA), Lagos, the AIB Commissioner, Engineer Akin Olateru said that the management had already circulated the information about its intent to review its existing regulations to concerned stakeholders in the sector.
Olateru said that the review exercise would take place before the end of the year.
AIB had in February 2016 carried out a similar exercise in Lagos, which improved its activities and duties to the entire aviation industry especially as it concerns accident and incident investigations.
Olateru while arguing that some of the existing regulations of AIB had since become outdated and needed changes, which he said could not be accommodated with the current regulations in use, also pointed out that the International Civil Aviation Organization (ICAO), recently reviewed its Annex 18 to accommodate new developments in the industry.
"If you look at Annex 18, it has just been reviewed by ICAO. We need to bring our regulations to speed to capture those new areas because you have to constantly review how you do things for you to stay relevant, if not, you will become outdated. It is easier to review regulations than to review the Act. Act is forever.
"More so, the need to review our regulations was part of ICAO findings the last time it audited us. ICAO observed that there were lots of gaps in the current regulations, which had called for this review. As a responsible organisation, you have to constantly put your regulations, "