THE beginning of a new year comes with high expectations. The citizenry is not left out of this hope-against-hope race, especially from the government of the day – at all levels. Their prayers are always that those in the corridors of power do more to make life more comfortable for them.
For Lagos residents, 2020 is a year expected to be used by their leaders to actualise the much-touted 'Greater Lagos'. And much of the expectations of the residents – the leaders and the led alike – appears to be hinged on the N1.168 trillion budget, which the seven-month-old administration of Governor Babajide Sanwoolu has signed into law.
In this piece, a cross section of Lagosians talks about the things they expect the state government to do and other matters of public importance they believe need urgent attention.
We look forward to smooth relationship with executive –Lawmakers
Members of the legislature in the state have expressed their wish for a continuation of the good working relationship between them and the executive so as to enhance governance in the state. While assuring the citizens of the readiness of the lawmakers to cooperate with the incumbent government in the state, the Chief Whip of the state House of Assembly, Honourable Lateef Abiru, called for interdependence between the three arms of government in the state this year.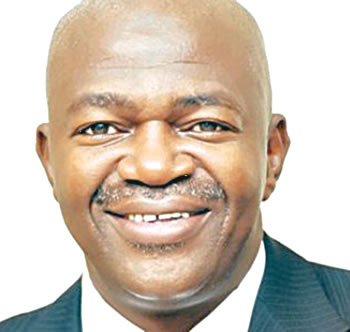 "So far so good, the House enjoins a cordial working relationship with the executive and there is no cause, whatsoever, for alarm. And inasmuch as each arm is independent, there is also the need for their interdependence and that is when it comes to putting the interest of the people of the state first. You know part of what causes problems is when the executive is not adhering to the rules guiding its operations. To the best of my knowledge, there has been harmonious working relationship between the two arms. And we expect to continue in this direction as we entered into a new year," he stated.
We demand people-oriented programmes from APC govt –Lagos PDP
The Publicity Secretary of the main opposition party in the state, the Peoples Democratic Party (PDP), Mr Taofik Gani, expressed the belief that the development of the state is paramount to every resident, irrespective of their political leanings.
"We, as the opposition party, see the development of the state as fundamental and that is why we always engage in constructive criticism to checkmate the ruling party from misrule. In this New Year, we expect government to focus on the delivery of people-oriented projects and programmes. Up till last year, there wasn't a significant improvement in the state, considering the huge amount of money – over N60 billion – generated internally on a monthly basis as a yardstick. This is apart from other revenues like the federal allocation, royalties and the Value Added Tax, among others accruing to the state," he argued.
The PDP spokesman stated that the ruling party had not really lived up to the expectations of the people in the state in the past few years, a situation he would want changed this year.
"The expectations of the people of Lagos, as far as PDP is concerned, have been dashed repeatedly over the years. And unfortunately, the current Sanwo-Olu- led government is not really prepared for the job of good governance as the administration is still learning even seven months after inauguration.
"So, to us, there are huge deficits in all aspects of governance in the state and the condition is even getting worse by the day. Lagos State ought to have been far better than what it is today in all ramifications should successive governments since 1999 really have genuine interest of the generality of Lagosians at heart.
"There are many examples to explain this. The dilapidated classrooms and dearth of competent teachers in public schools; bad roads with perennial traffic snarl and also gross housing deficit especially for the poor even while huge resources had gone into Eko Atlantic Project with no result, as good references," Gani stated.
He lamented perennial flooding in the state and frequent attacks on law-abiding Lagosians by hoodlums despite huge amount of money realised through the security trust fund.
"The health delivery system is also not efficient as general hospitals have concessioned most of their services to APC cronies while the state's debt profile is rising. So, for us in the PDP, we expect this government to make life worth living for Lagosians, this year," he added.
What we want –Teachers
The chairman of the Nigerian Union of Teachers (NUT) in the state, Chief Adedoyin Adesina, said the government had a huge role to play, even as there was the need for all hands in public and private sectors as well as individuals to be on deck.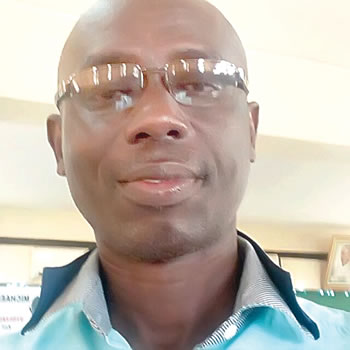 "The current administration in the state has started on a good note, but it really needs to sustain the tempo and do better this year. Though there are many areas I would have loved to talk about, I will focus on education, which is my direct constituency. It would be better if more classrooms are provided and those that are not in good shape are refurbished. Though government has already promised this in the budget, those promises should be matched with action. It would greatly help in addressing the issue of overcrowded classrooms.
"We also expect government to fast-track and conclude before the end of first quarter of the year, the ongoing recruitment process of 1,000 teachers for primary schools. We need more teachers not only at that level but also at the secondary school level. So, we believe that once government is able to achieve bringing in more teachers into the system, the better it would be for the education sector and the economy as a whole," Adesina stated.
The NUT chairman also emphasised the need for parents and guardians to be more alive to their responsibilities this year. He advised them to stop shifting parental roles to teachers. He also advised the government to move the education sector to an appreciable height this year, since education is vital to development.
We want functional education system –parents
While expressing delight at the increase in the state's annual budget for education, the National Deputy President and South West coordinator of the Parents-Teachers Association of Nigeria, Chief Deolu Ogunbanjo, said a lot still needed to be done in the sector.
"At the moment, parents are glad that at least the state annual budget for education has moved from single to double digits. That is quite commendable as it is a good move in a right direction. Beyond that is the fact that the government is trying to digitalise many aspects of the education sector. That is another feat to us as parents.
"But then, the government can still do more by way of providing more infrastructures in schools. Although, as I had said, it has started with the budget allocation to the sector," he stated.
Chief Ogunbanjo also charged parents to be more up and doing and be alive to their parental roles.
"To say the least, parents these days, particularly with the common usage of internet, social media and all that, should be much more watchful over their children. We need to be more responsive and supervise them regularly. For example, parents would need to monitor their school work on frequent basis. They should spare 10 or 15 minutes for their children. It is not too much.
"As regards teachers, government should recruit more especially for science subjects. There are many arts and commercial subjects teachers while that of sciences are grossly inadequate," he stated.
Our expectations –Muslim school proprietors
The state chairman of the League of Muslim School Proprietors, Mr Raheem Fatai, underlined the need for the government to review the policy of schools getting grants and loans from non-governmental organisations and even from banks.
"There is also the need for government officials to be more thorough in their inspection rather than be interested more in collection of money. Government should equally de-centralise its education-related services by creating avenues where schools at the local level can easily access local government councils in their areas for one need or the other.
"The idea that one must get to Alausa secretariat irrespective of school location before getting one approval or the other should be stopped. We also expect government to make collaboration of private with public schools easy. There is much to benefit in that. They can exchange ideas, network, do team work and do many other things together. The distance between the two in their operations is not in the interest of development in the state," Mr Fatai added.
Focus on four critical areas –Sarkin Fulani
To the Sarkin Fulani, Lagos State, Alhaji Mohammed Bambado, there are four key areas that the government should focus on. "One is road infrastructural development, which it has started since last year. Now, it should intensify efforts and complete the various roads – major and within communities – already opened up for fixing across the state," he said.
The Sarkin Fulani stated that doing such would go a long way in easing movements of persons and goods around the state and consequently lead to economic development. Education, health and security are other areas Alhaji Bambado believes require significant attention in the new year.
"Once these are functioning very well, the people of the state and the government will enjoy the attendant huge benefits. The government should also relate very well with the traditional rulers. We are the ones who relate with people at the grassroots. We know them and what they feel and want. So, let government empower us and give us necessary support, things will be brought to proper shape. I also expect people, on their part, to live together in peace and harmony, irrespective of tribal and religious differences. All of us have roles to platy to move Lagos State forward," the traditional ruler stated.
'Respect the rights of Lagosians'
The Lagos State chairman of Campaign Against Impunity, Sina Loremikan, urged the state to improve on general public safety, while the government also respect people's fundamental rights.
"For us as a civil society organisation, we want the government, this new year, to improve appreciably on general public safety in the state. We also expect government to respect people's fundamental rights just as it is necessary to add meaningful value to infrastructural development, namely roads, education and water services.
"It should equally ensure there is effective traffic management to aid smooth movement of people and commodities in and out of the state. We also expect the government to boost the tourism industry so as to generate employment for individuals and revenue for the government. We also want the metropolitan waste management that is really working and effective this year," he stated.
Focus on infrastructural revolution –NUJ
The chairman of the Nigeria Union of Journalists (NUJ) in Lagos State, Dr Qasim Akinreti, wants the government to ocus on road infrastructure development. While commending the government on the rehabilitation works being carried out on some roads in the state, Akinreti emphasised the importance of the construction of inner and link roads.
"Going from one area to another, especially within the metropolis, most times, would require that one has to travel several miles just because of topography of the state to make a turning which a small connecting bridge would have ordinarily solved within a minute or two.
"For example, between Ayobo and the Lagos State University axis, there shouldn't be need to pass through Iyana Ipaja, Egbeda before going to LASU from Ayobo axis and vice versa. A bridge from the end of army barracks at Command linking LASU Road would have done the magic.
"It is also unfortunate that at this computer age, and in Lagos for that matter, people still use plank to cross from one community to another. It shouldn't be. Government should give attention to it. Also, Badagry is a place with a lot of potential to earn government good revenue. One of these is through fish business. Unfortunately, the division is lagging behind most among other divisions in the state. I want to also see the Lagos State government partnering Ogun State to fix all the major roads linking the two states. They are both to benefit from such collaboration, because those roads are simply very bad.
"For example, the Akute, Iju-Ishaga, Lambe, Agbado-Crossing and even Sango toll gate axis and all that. Both states have much to benefit by fixing those roads. Similarly, Lagos can buy up the old rail track for metro train service shuttling between CMS on the Island and Alagbado, a border town with Ogun State.
"It should also invest more in road transportation system through the massive use of long blue buses. There are lots to benefit from all these. It will decongest the roads, save people's time and befit the mega city status.
"Lastly, Lagos is where majority of media houses in the country are and the state is benefiting more than every other state from the industry. So, it should be able to have an endowment fund specifically to assist serious media organisations in financial crisis. Journalists also deserve better life," Dr Akinreti stated.
'Pay more attention to road, security'
There are many important areas that need more attention this New Year, and one of such, according to Michael Ajayi Popoola, Secretary, United Action for Change, is to continue with the fixing of bad roads, especially in the metropolis.
"Another is the clearing of canals and drainage for free flow of rain water. LASTMA would also need to focus on their primary roles of managing traffic rather than looking for whom to extort. The provision of adequate security for lives and property is also vital.
"Government must be decisive on the activities of cultists and other criminal elements in the society who consistently terrorise law-abiding Lagosians and their visitors. We also expect people on their part to support government by being law abiding and perform their civic duties and hold the local government chairmen accountable for their performance," Popoola stated.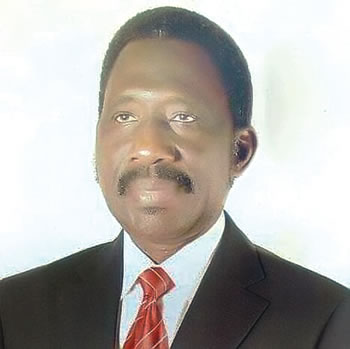 'We want cleaner, greener Lagos'
Adewale Adeoye of Journalists for Democratic Rights said: "Governor Babajide Sanwo-Olu has made positive impact in the area of the environment. So, it is in order to say that the state has become cleaner in the last one month, moving away from the mess of the past years. The government should also improve on tree planting and the creation of more gardens and sport centres and if possible one in each of the local government and local council development areas. These facilities will keep many youth busy and consequently reduce street violence.
"There is also the need for the state to convert the huge waste items generated into alternative sources of energy. The menace of motorcycle riders should also be looked into as the state has become a preferred destination for all manner of okada riders from across West Africa countries. It is expected that this administration will equally champion regional economic integration among South West states."
'Make Lagos resources work for all, not few politicians'
Executive Director, Human and Environmental Development Agenda, Lanre Suraju, described the state as "gradually drifting back to the Lagos State of pre-1999 where nothing really works." According to him, "Traffic, waste, water, electricity, housing, roads and all others are all completely below expectations and standard."
He added: "We expect to see the huge resources of Lagos State working for all Lagosians and not the political officeholders and their sponsors.
"The roads need to be fixed urgently. Lagos deserves a befitting and standard mass transportation system. The waste system collapsed under [Akinwumi] Ambode as governor, but the current governor is yet to exhibit expected capacity to redeem the situation. Traffic situation is centered on penalties and fund generation and not expectation of re-orientation of road users and provision of infrastructure to ensure smooth operation.
"Budget transparency has remained a mirage in Lagos and no good governance can be achieved without transparency and participation of the populace. So, this government should do something significant as regards all these this new year."
'Curtail excesses of motor park touts'
The manner in which motor park touts, popularly known as agberos operate in the state needs to be curtailed if development is to be achieved in the state, argued an entrepreneur, Mariochukwu Obuzogwu.
"Nowadays, they are at every bus stop and on the expressways seven days a week, and from dawn to dusk, including public holidays, forcing commercial bus and motorcycle operators to pay all kinds of levies. And most times, they do this not only by fighting them but also obstructing the traffic.
"So, their operations need to be restricted to only major motor parks as the practice those old days, otherwise many more youths will join the bandwagon of those collecting free money and becoming nuisance in the society. And that will continue to portray the state in a bad light and negatively affect the economy of the state as well. Or is that part of attributes of a mega city?
"Similarly, many more roads will need to be fixed and make motorable. The primary health care centres and general hospitals are also not functioning as they should. Majority of them like that of Ifako-Ijaiye, Orile Agege, Gbagada and Ikotun are simply overwhelmed with patients, most times.
"Children wards in particular are worst as mothers of newborn are being discharged to go home even on the day of delivery just because of no bed space and too much work.
"Another very important thing to look into is the provision of functional public water. Though, majority of the residents depend on personal or commercial boreholes and well, the few who have public taps connected to their homes have no water for months while the bill keeps mounting for water that is not supplied like what is happening in the power sector where people pay for darkness.
"Those living in Agbado-Ijaiye, Jankara area, Iju-Ishaga and so forth with state-owned water works around them have no water supply for some months now. And funny enough, the water corporation will still serve them the bills covering those months the moment it starts to supply water. So, it is expected that government looks in this direction and make our roads free of miscreants and hospitals and public water system functional and steady," he added.
Fix bad roads, tame police, LASTMA –Civil Liberties Organisation
One major prayer of Tony Keroro of the Civil Liberties Organisation (CLO) is for the government to fix bad roads existing across the state as soon as possible, and check the excesses of its law enforcement agents this year.
"There are so many roads in communities, including in Ifako-Ijaiye, where the governor claimed to have inaugurated 31 roads recently that need to be fixed. The power line from Jankara market down to Olaniyi Street, Ope Ewe Street, Shola Martins, Akibu and so on.
"The Captain-Olota axis under Agbado-Oke Odo development council is another one. Government should look at those directions this year to enable people in the area, some of whom have abandoned their homes because of bad roads, to enjoy smooth ride.
"Also, government should endeavour to tame LASTMA officials and police officers who are corrupt and always looking for avenues to extort money from motorists even at a slightest mistake rather than correcting them," Keroro stated.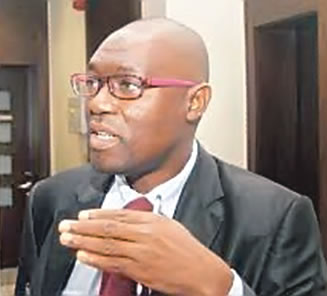 'Black out 'blackout''
For Grace Ahum, a media consultant, it amounts to falsehood to refer to Lagos as a mega city without it having the necessary 'condiments' that make it such.
She said: "It seems the government is more interested in pursuing Lagosians and small scale businesses for tax payment without making good use of the money generated. Many in Lagos are just alive but not living in the real sense of the word.
"Traffic issue is almost unbearable. The house rent palava to majority is a disaster. The city where area boys frequently kill and maim innocent people and go scot-free cannot be said to be mega. The 'one chance' robbers and other criminal elements need to be looked into with all seriousness.
"Indiscriminate blocking of streets for social merriments, popularly known as owambe, need to be stopped. Another issue to be looked into this new year is that of regular blackout. Lagos is claiming to be on the way to becoming a smart city. But if I may ask, what are the yardsticks being used to measure this? Is it the total blackout that residents experience all through the day and night, or what? What even happens to the 'light-up Lagos' project? Most of the roads and streets, especially within the metropolis and not talking of remote communities which have no functional street lights again. So, something must be done this year in these respects."