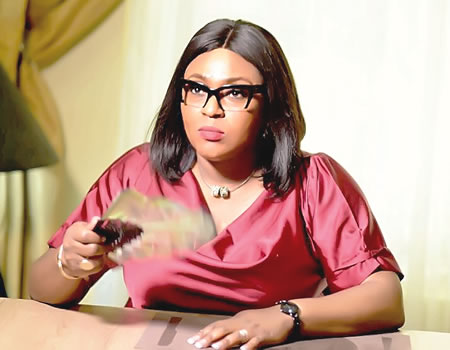 The Ondo State government has just given full concession of the state waste management to a private company, ZL Global Alliance Nigeria Ltd, for effective waste management system. Dr. (Mrs) Abiola Bashorun, Managing Director and Chief Executive Officer of the company, in this interview with SULAIMON OLANREWAJU, speaks about her plan to rid the state of waste while creating employment opportunities for the citizens. Excerpts:
The Ondo State government has just given your company full concession of the state waste management system, what are your plans? 
Global Alliance Nigeria Ltd is a private company which primarily deals with waste management and recycling business. We have presence in five locations in Nigeria; Ondo, Kaduna, Abia, Edo and Rivers states. We have a major regional office in Abuja.
In Ondo State, we will play a private sector role and our job mainly is to ensure effective waste management system in the state.  We are to ensure equipment management and the introduction of effective equipment into the system. We are to put in place a world-class waste management system in the state. Part of our job is to inject and invest capital in the state waste management system, and also we are to train and employ people for effective waste management in the state.
What will the state benefit from the new arrangement?
The state will benefit a lot. Let us start from the most important; there will be effective waste management from our home. The people of Ondo State will enjoy clean, saver and hygienic environment which will lead to healthy living. The outbreak of lassa fever, ebola, cholera, and even malaria is as a result of junks accumulated from dirty environments. Waste management is divided into de-silting of gutters and drainages, registration and better control. We must visit our markets and rid all our markets of all forms of dirt, that is just our primary job. Our secondary job is to create wealth out of our waste and we have a slogan in our company- No waste is to be wasted; waste is raw material. So, under our waste-to-wealth programme, we package waste as raw material that can be turned into new products. We have one centre in Akure for that and we are building new ones in Owo and Ondo town. What we will be doing there is to separate plastic from the waste, soft and hard. The hard plastic will be crunched, palletized and moulded into new products. The bucket plastic, which is plastic from sachet water and nylon, we will crunch and palletize and then make into smaller nylon. We usually do that for poverty alleviation where we work with widows and women in the villages. Also, domestic waste which is unfinished cooked food items such as eba, rice, garri and others, we will be introducing our biogas from dustbin that will change those items to electric fertilizer, and that fertilizer will be sold while the gas from that composition will be used create bio fertilizer. We have had the demonstration in our office abroad.
What is your projected capital injection into the system?
We are injecting seven billion naira. Our financial partners are Access Bank and some other banks in Nigeria. Internationally, we are partnering with Ashtrom Telaviv Isiat, an Israeli company, and we have served as subsidiary in Nigeria for the past 26 years. They have provision for all our constructions with allied local contents. So, 60 per cent of our construction will be given to Ashtrom Telaviv while 40 per cent will be given to our local architects in Ondo State.
How many jobs do you intend to create?
Yes, youths constitute 60 per cent of the Nigerian population. Our activities are youth-based and any company that does not look after youths is not looking after the future. We don't employ people older than 37 years old and mostly we will employ graduates up to Masters degree level. We will start with 3,500 employment and in the next two years we are looking at nothing less than 5,000 jobs, and these will get down to secondary school leavers and even JSS 3 certificate holders in the state. The overall employment in this contract is 20,000 youths.
How many years contract do you have with the state government?
Twenty years. The governor, Mr. Oluwarotimi Akeredolu, has directed us to inject capital into the system for effective waste management and salary during the period. We must also provide technical knowhow. An average person in Ondo State must understand the basic principle of waste management, gathering waste and the consequences of this. Also, through our financial partners and subsidiaries, we will collect waste revenue for the government. So, no more cash because cash can get missing, electronically we will do that for government. The money will go to the government and government will pay us. So, our partnership with government is to create an enabling environment to thrive. Government will be giving us very good support in the area of enforcement, sanction and monitoring to create an effective business environment for us to thrive. The Waste Management Authority will be supervising and monitoring us to make sure we perform and also ensure people pay their dues, because they have the legal right to sanction.
How soon will this agreement take effect?
It is with immediate effect. We have started our work. We signed the contract in 2015 under the government of Dr. Olusegun Mimiko but it was a period of election, so we could not really take off. But now that we have a calm government and political environment, we perfected everything. And I want to thank Governor Oluwarotimi Akeredolu for giving us the opportunity to flourish.
As the new person in charge of waste management in the state, what should the people of Ondo State expect from you?
They should expect 100 per cent loyalty, to care for them and to keep my promises as par terms of contract and everything we signed, to make Ondo State saver, healthier, greener and the cleanest in Nigeria. I also want to solicit their support and cooperation so that we can collectively achieve the set goals for the benefit of all.