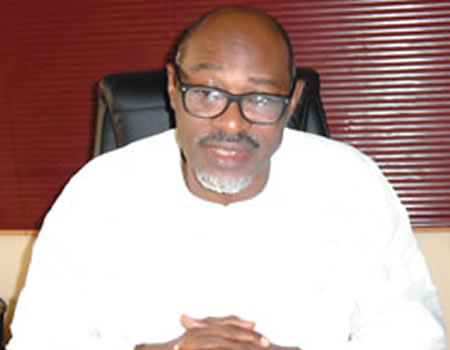 THE. Edo State chairman of the ruling All Progressives Congress (APC), Mr Anslem Ojezua has warned the party against negotiating with the factional Reformed All Progressives Party (R-APC).
Ojezua who spoke in Benin yesterday said that it would not be proper for the party to negotiate with an illegal body which he insisted that the R-APC is.
He argued that there is only one APC and any other thing is illegal contraction and should be treated as impostors by the national headquarters which should take the matter up.
Ojezua said that the party's constitution provides for conflict resolution, adding that it is an offence to set up an illegal body.
He said: "The rAPC should be seen and squarely dealt with as such before it becomes cancer. A spade should be called a spade. Tolerating the rAPC is like encouraging factionalism. There should be zero tolerance for factionalism."
The Edo APC boss advised that the party national leadership can deal with the faction as individuals and try to address their grievances and not as a group.
He said that he is not aware that Senate President Bukola Saraki and House of Representatives Speaker Yakubu Dogara have expressly threatened to quit the party.
He said: "So much has been said about this group which is referred to as the new People's Democratic Party (nPDP). I am not sure that they all had the same motive when they left the PDP."
Ojezua added that it was glaring that some of the members of the faction who were originally in the PDP never subscribed to change when they left for APC and some of them, especially from the North, were aware that they would have lost the election under the PDP and had to go to the APC to guarantee their return to the National Assembly.
ALSO READ: Senators disagree over 39 political parties coalition
While accusing them of being responsible for the retarded development of the party, he charged that the Renegades started behaving like PDP right from day one, operating the opposition party's agenda.
Ojezua alleged: "They are agitating because of the fear that they will not be able to secure APC. I think that what they want is to negotiate and get the party's ticket. APC must be known for discipline. We cannot be blackmailed and must put our foot down. Personal interest must give way to group interest. Supremacy of the party is what this is all about.".
He said that he was in agreement with the national chairman, Comrade Adams Oshiomhole on the need for reconciliation with aggrieved members but not as a group but as individuals, stressing:
"All the legacy parties were buried and can't be resurrected. All we have is APC and must subject themselves to APC rules and regulations."
---
---