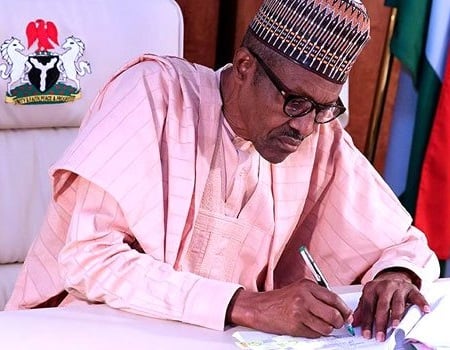 PRESIDENT Muhammadu Buhari has assented to the Nigerian Financial Intelligence Unit (NFIU) Bill passed by the National Assembly last year.
Senior Special Assistant to the President on National Assembly Matters (Senate), Senator Ita Enang, disclosed this to State House correspondents in Abuja on Wednesday.
He explained that the NFIU is the Nigerian arm of the global Financial Intelligence Units (FIUs) which has been domiciled in the Economic and Financial Crimes Commission (EFCC) as an autonomous unit operating in the African Region.
The unit has the duty to ensure a country's compliance with international standards on matters bordering on money laundering and terrorist financing.
It is also mandated to check suspicious transactions.
ALSO READ: More than 20 foreign investors set to boost automotive sector ―Minister
According to Enang, the unit also had the responsibility to receive, request, analyse, and disseminate financial intelligence to relevant agencies.
He said the unit will now be moved from the EFCC to the Central Bank of Nigeria.
The presidential aide added: "The within named bill passed by the National Assembly has become law upon assent to same by His Excellency, President Muhammadu Buhari, GCFR.
"The Act establishes the NFIU as a central body in Nigeria responsible for the receiving, requesting, analysing and disseminating financial intelligence to agencies and other relevant authorities to enable the institutions to act on same. The agency is an independent and operationally autonomous institution domiciled in the Central Bank of Nigeria."